2016 Confederate Memorial Day
SCV Camp 175 hosted the Colorado SCV Division's CMD Event held on April 23, 2016 at Evergreen Cemetery in Colorado Springs.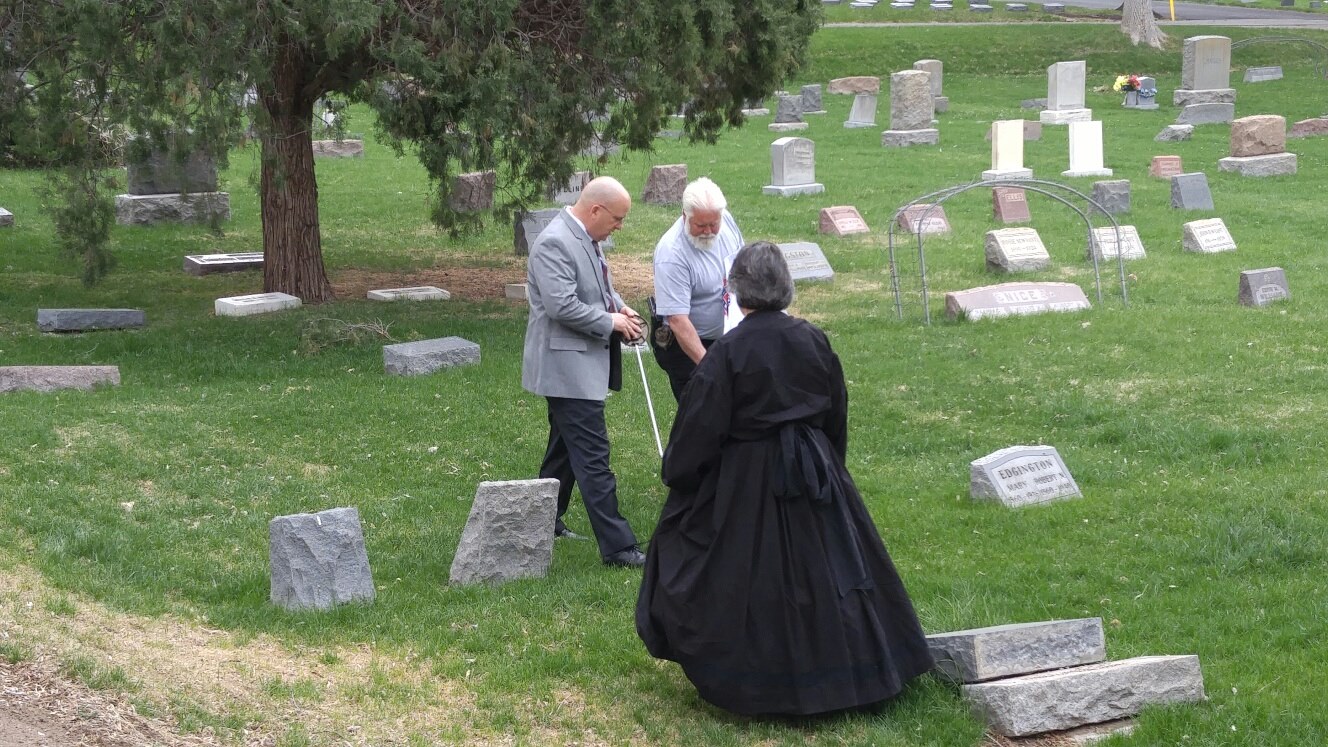 Camp 175 Compatriot Eric Worley prepares to place the SCV Marker on a grave with assistance from SCV Camp 175 LT Commander Charles Hogan. UDC Member Paula Creamer waits to place the red rose on this CSA Veterans' grave.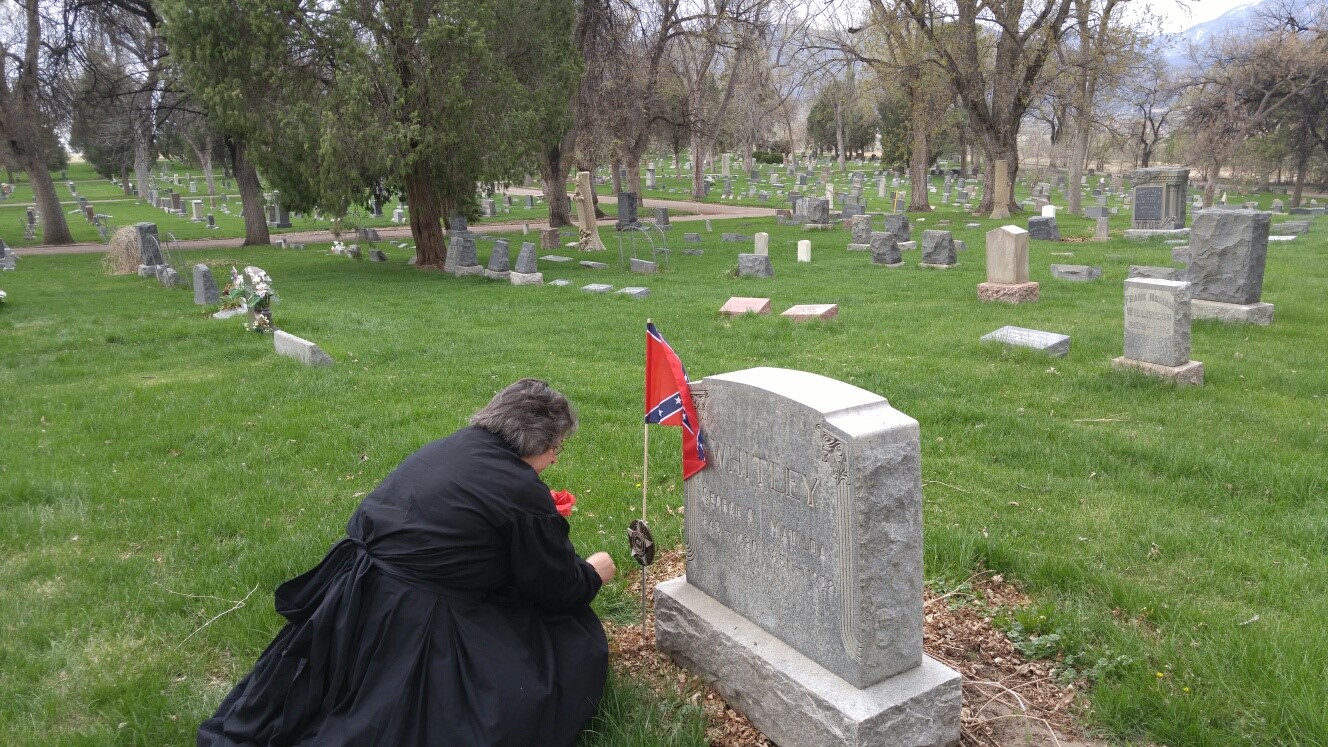 Ms. Paula Creamer lays a rose on the grave of George H. Whitley, Co I, 13th Tennessee Cavalry.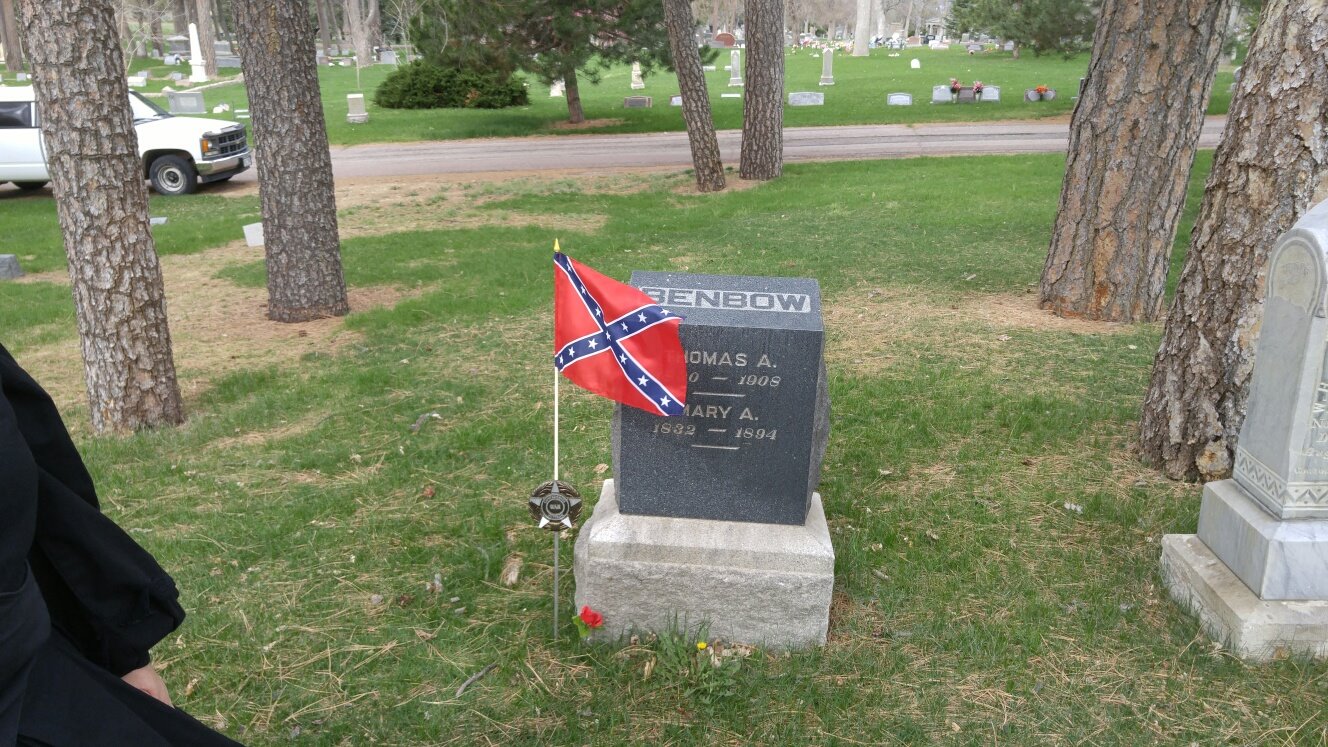 The grave of Thomas Alexander Benbow, CSA North Carolina, is properly marked with a the Battle Flag, a SCV marker and a red rose.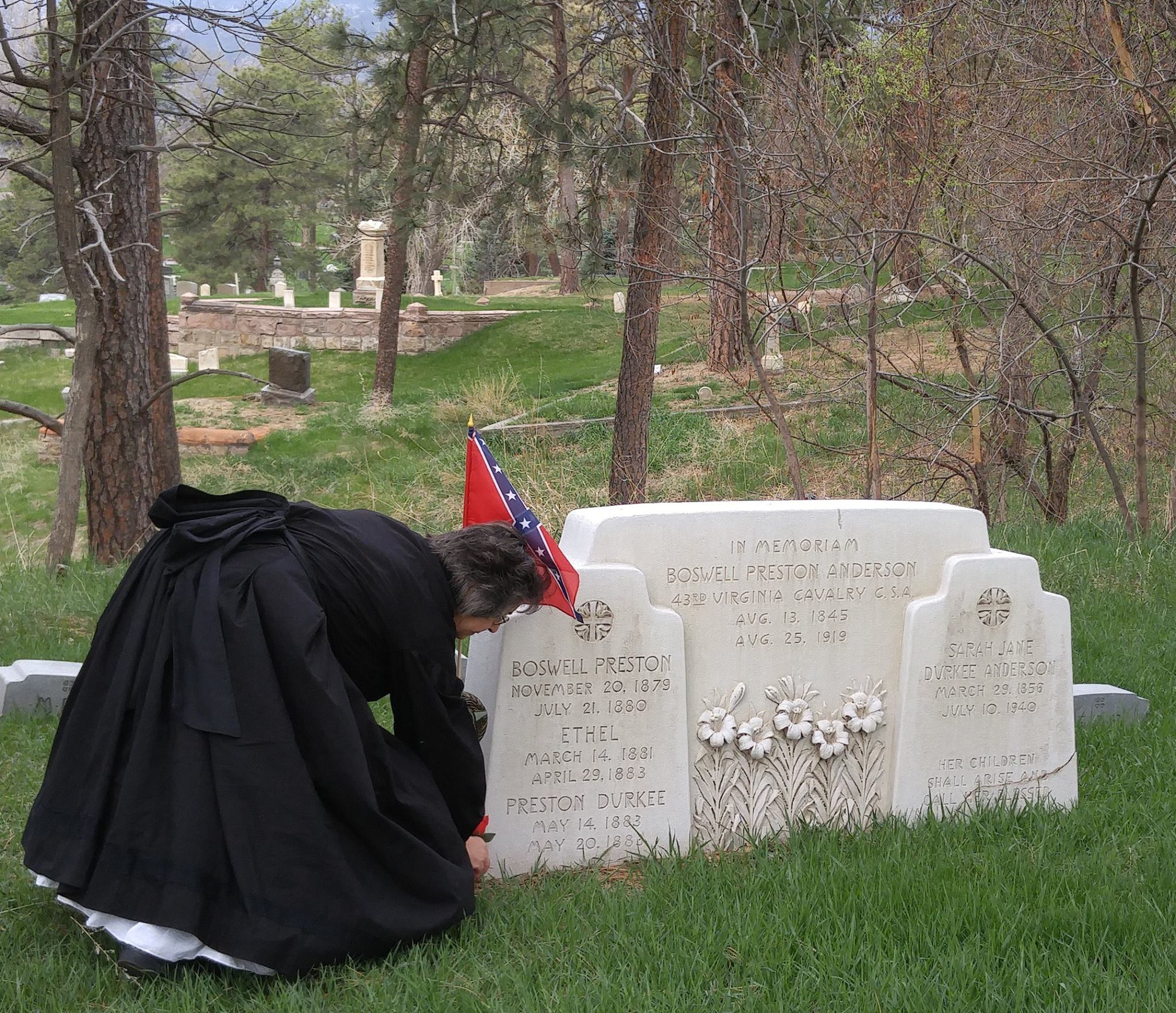 Ms. Paula Creamer places a red rose in the grave of Boswell Preston Anderson, Co D. 43d Virginia Cavalry.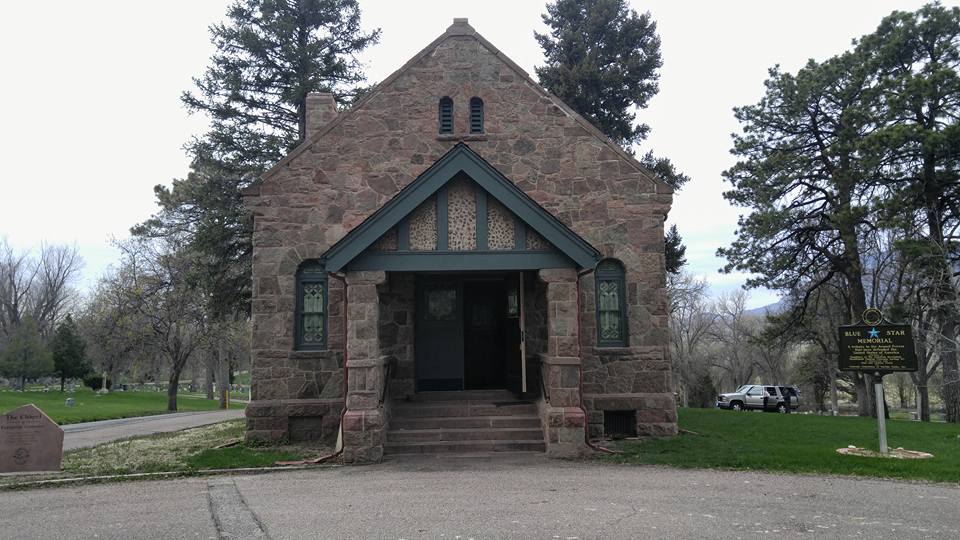 The beautiful Soldier's Chapel at Evergreen Cemetery where the ceremony was held.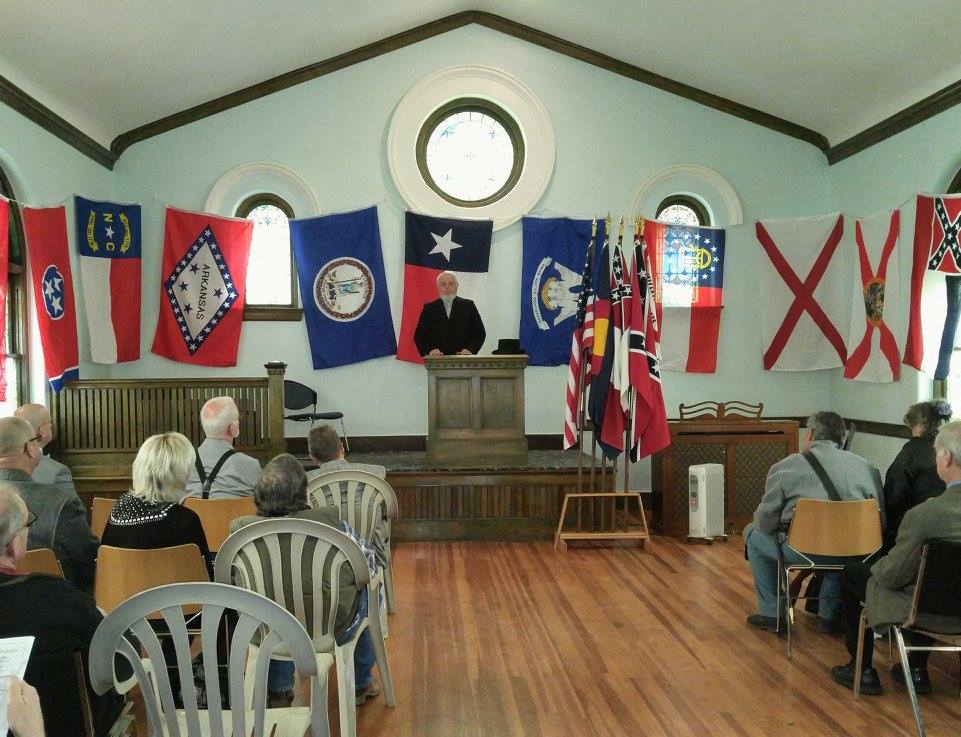 Compatriot Roy Poole opens the Confederate Memorial Day Service.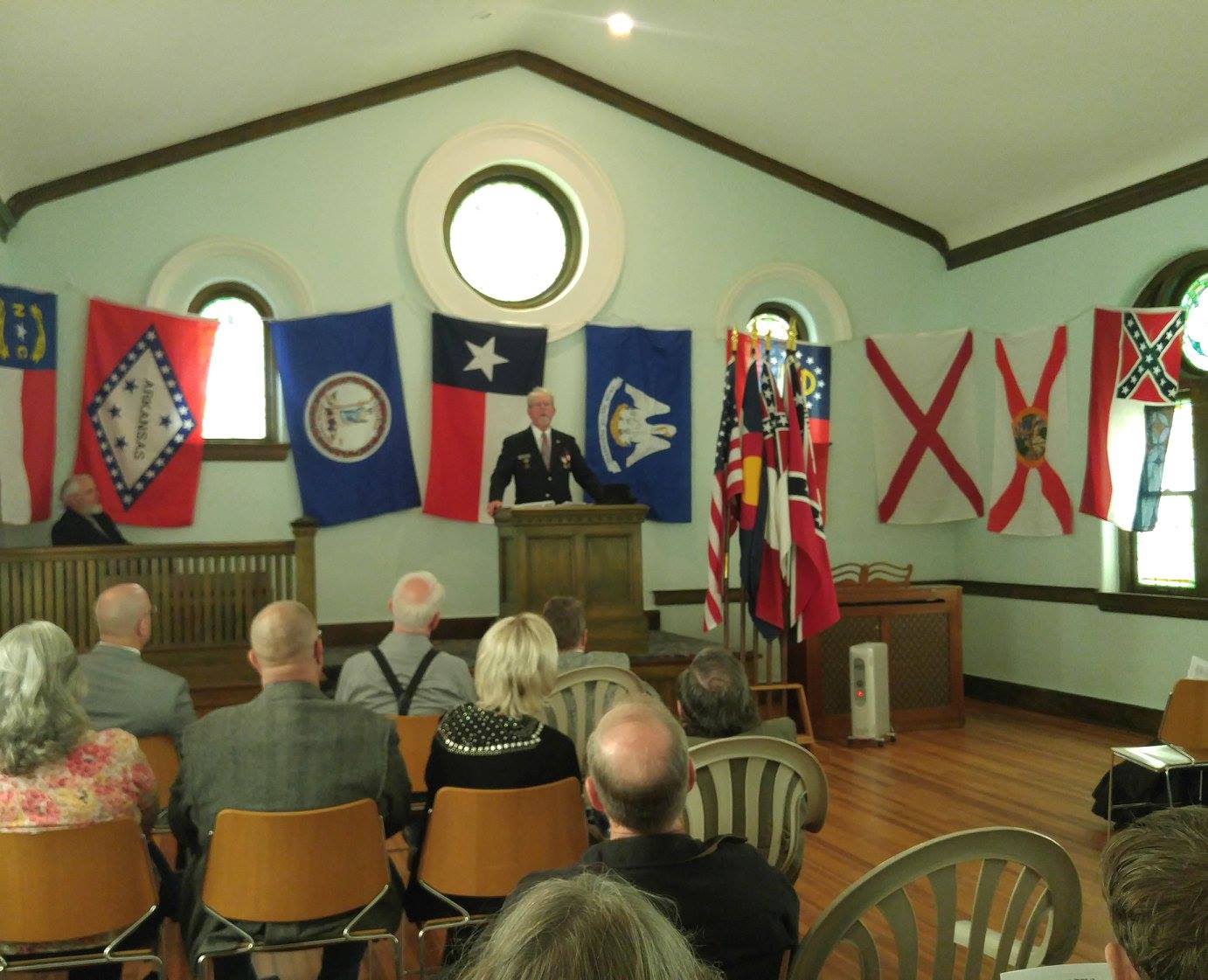 Colorado SCV Division Commander Don Creamer addresses the attendees.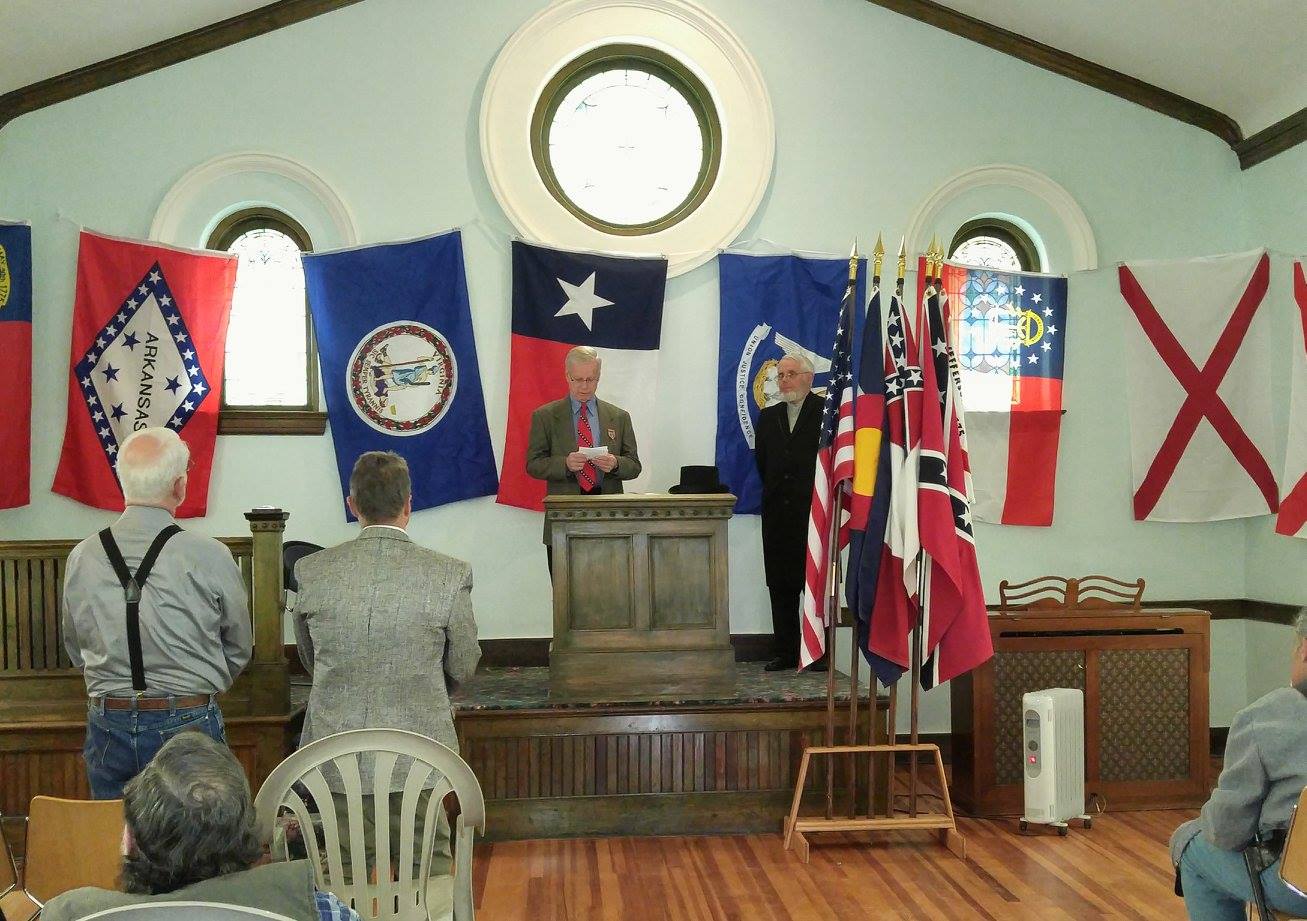 Compatriot Wayne Snodgrass of the Military Order of the Stars and Bars reads the "Charge to the SCV".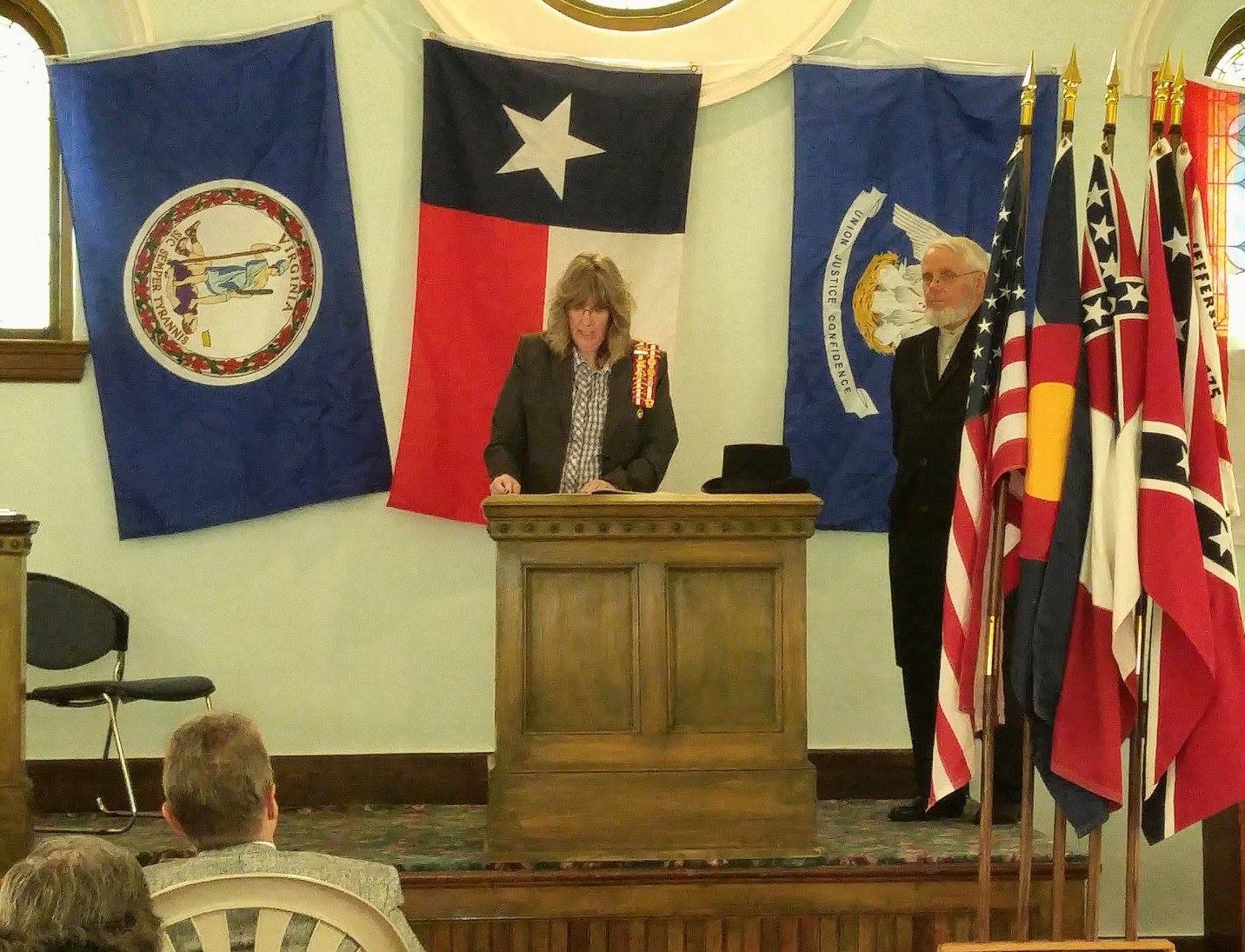 Ms. Laurie Weitzel, President of the Margret Howell Davis Hayes Chapter of the UDC, reads, "A Mother's Tears".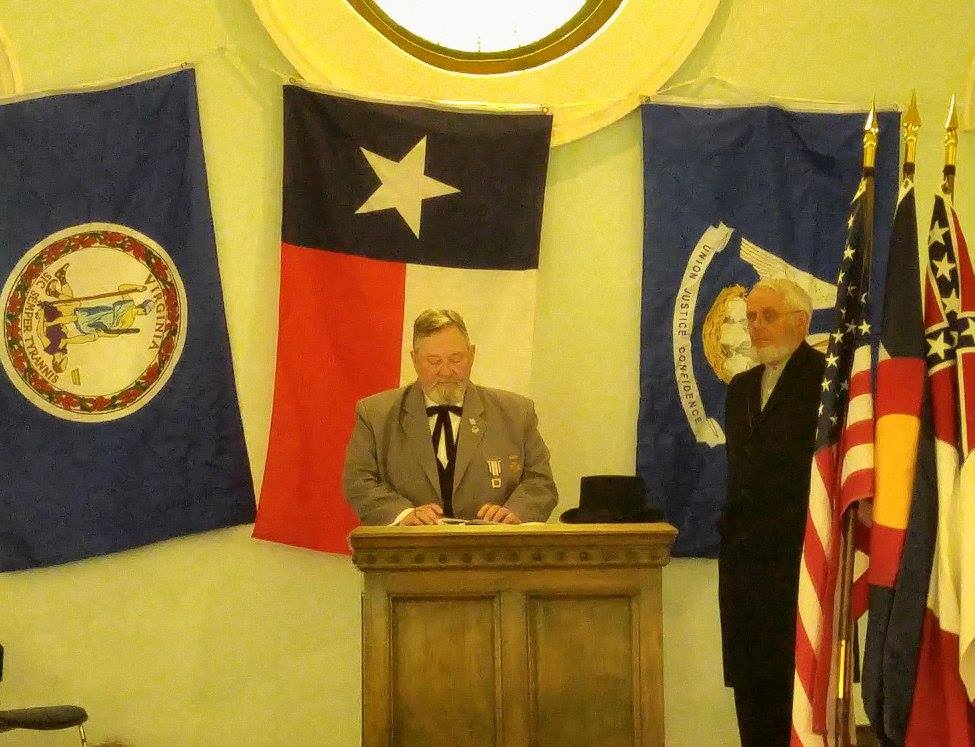 Colorado SCV Division Adjutant Buck Dugger reads the Roll Call of CSA Veterans interred at Evergreen Cemetery.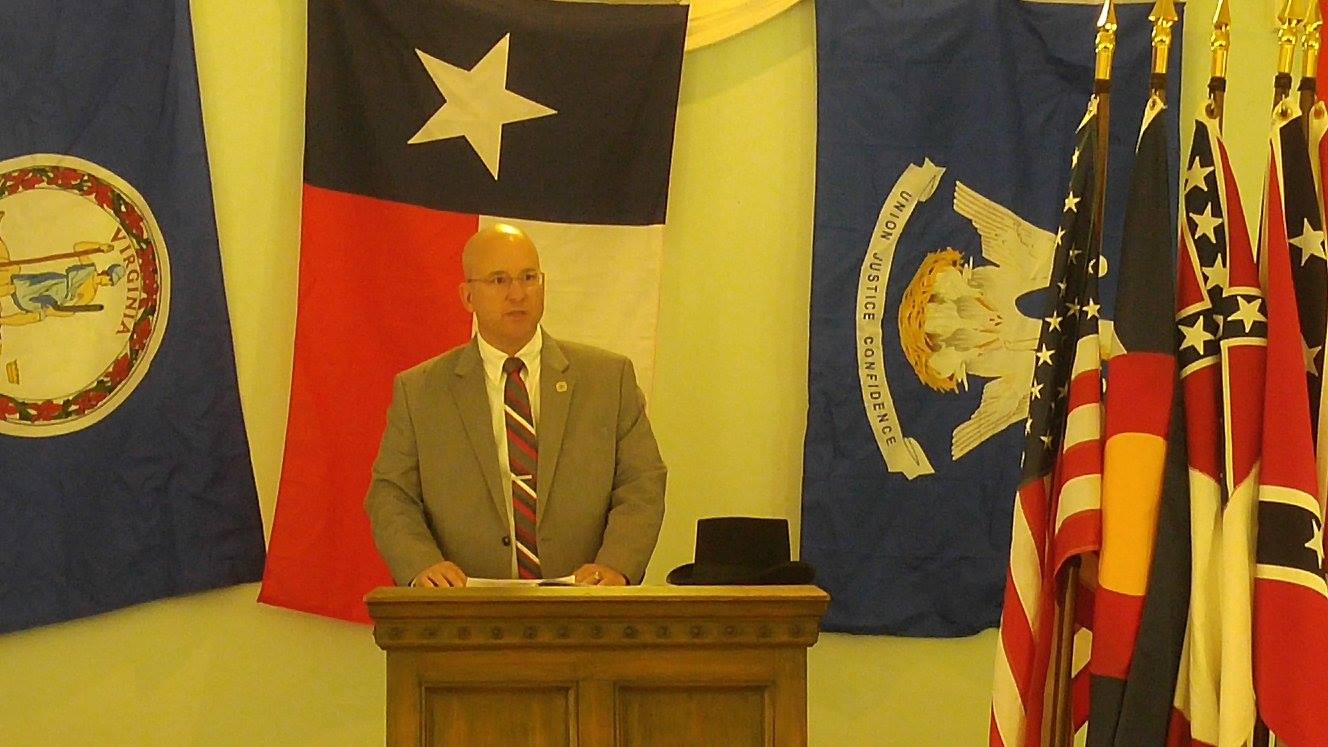 Compatriot Eric Worley reads, "The Confederate Soldier".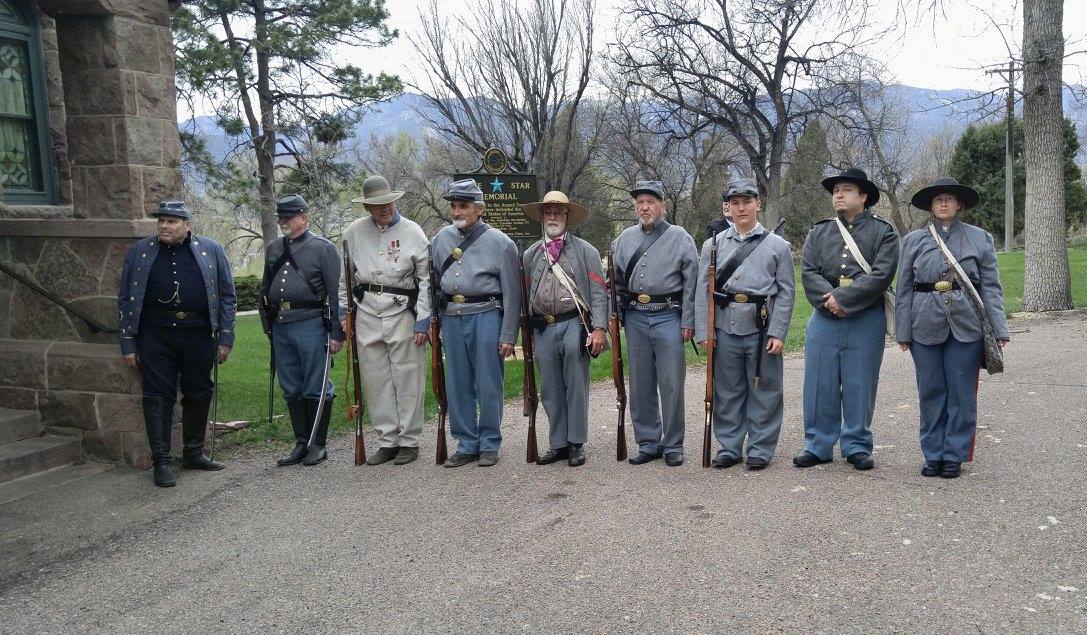 The Castle Rock Civil War Unit provided the Color Guard for the event.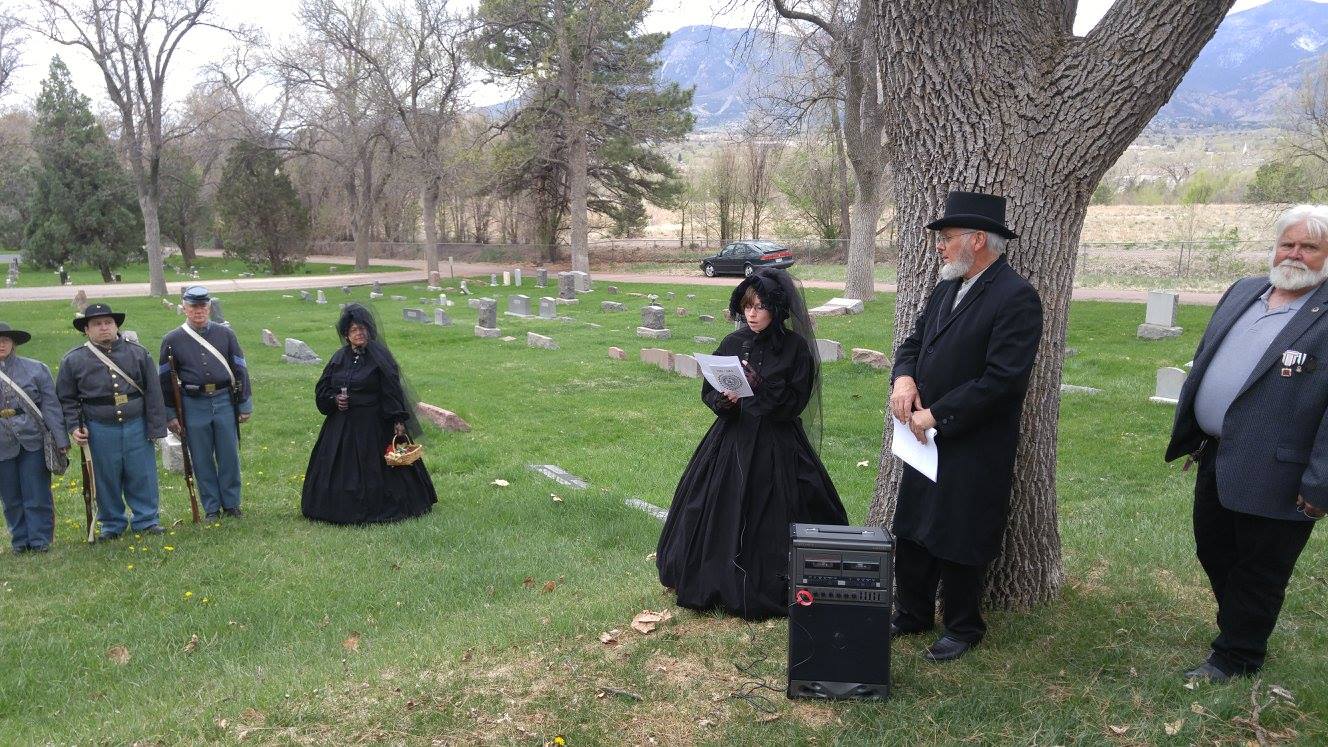 Ms. Paula Dugger explains the United Daughters of the Confederacy "Soil Ceremony".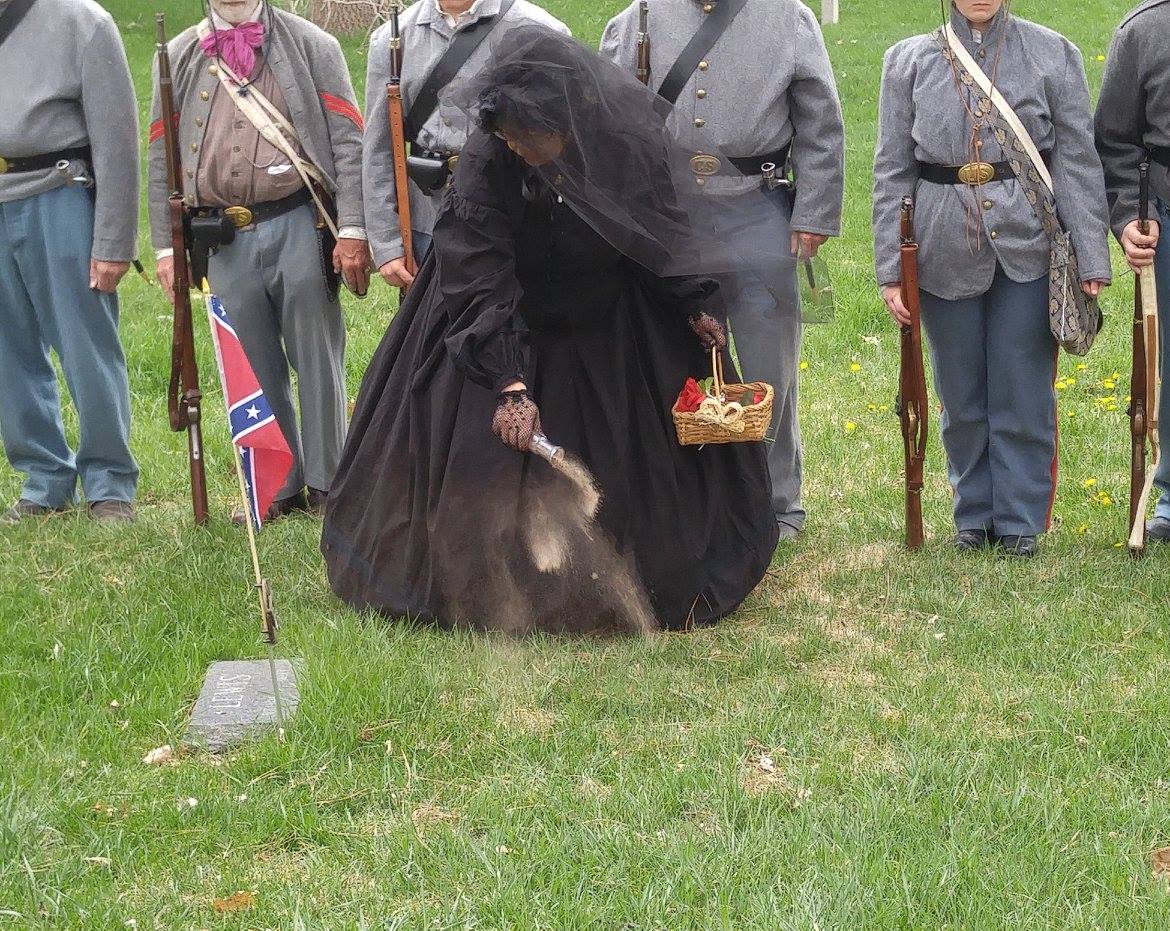 Ms. Paula Creamer performs the UDC "Soil Ceremony".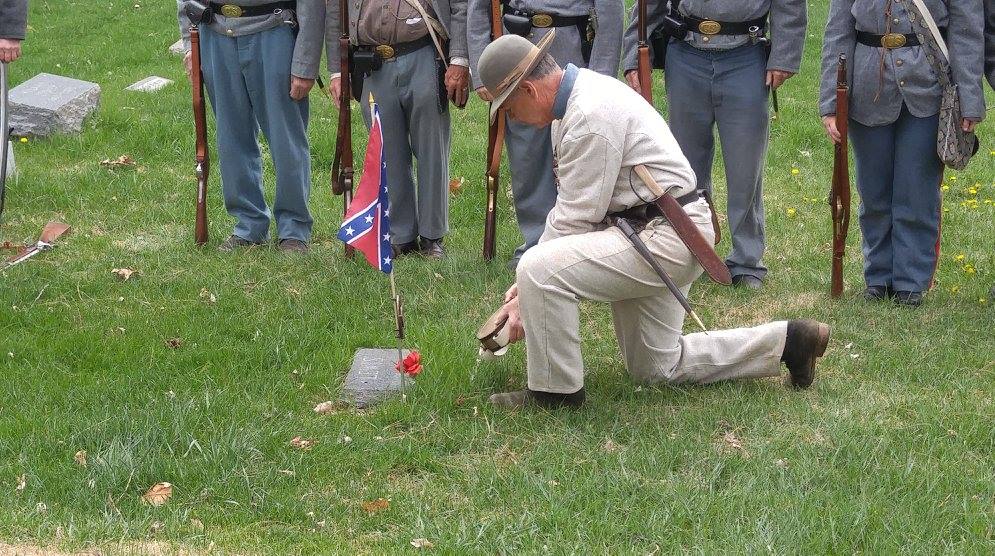 Compatriot Gary C. Mitchell performs "The Canteen Ceremony" depicting a soldier's sharing of precious water from his canteen with a wounded, dying comrade.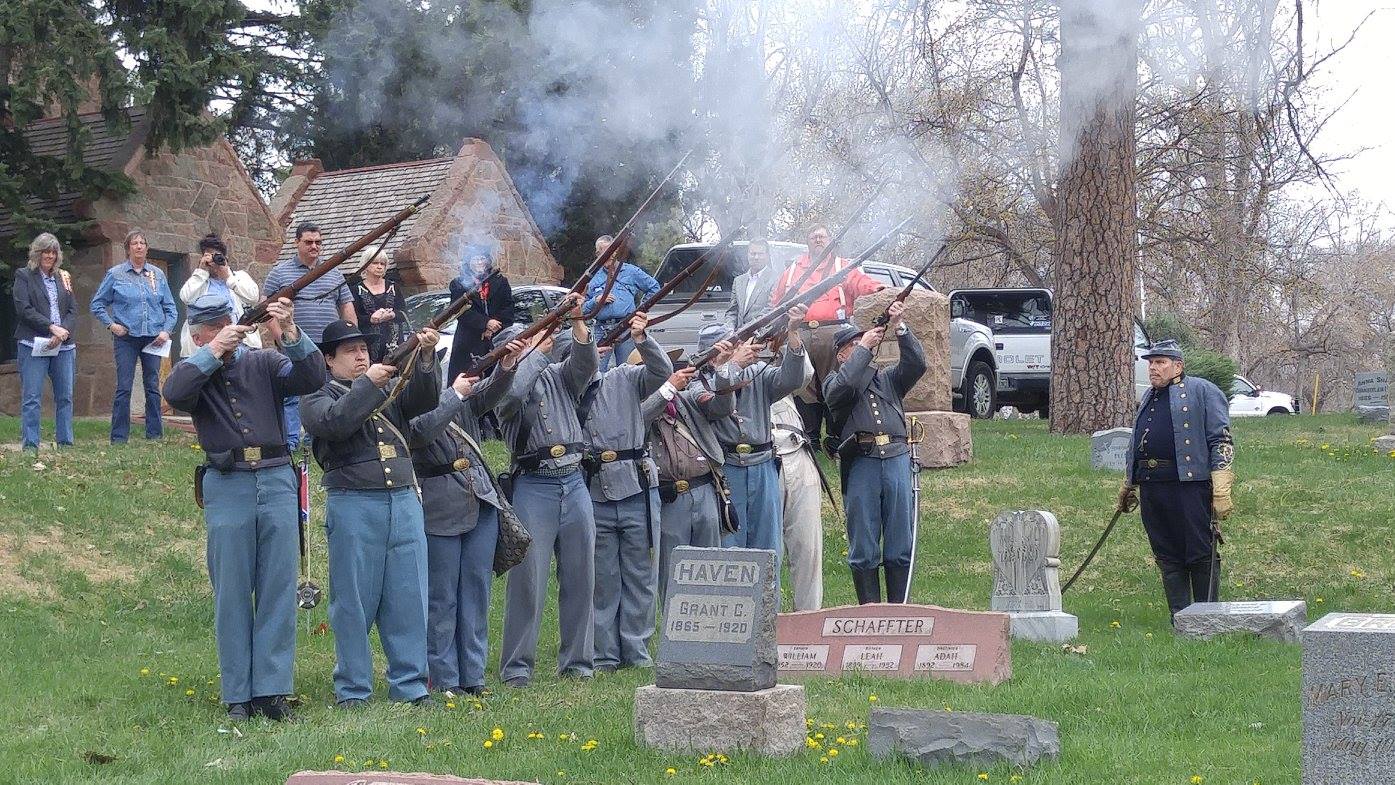 The Castle Rock Civil War Unit performs the three-volley salute at the grave of William G. Lewis.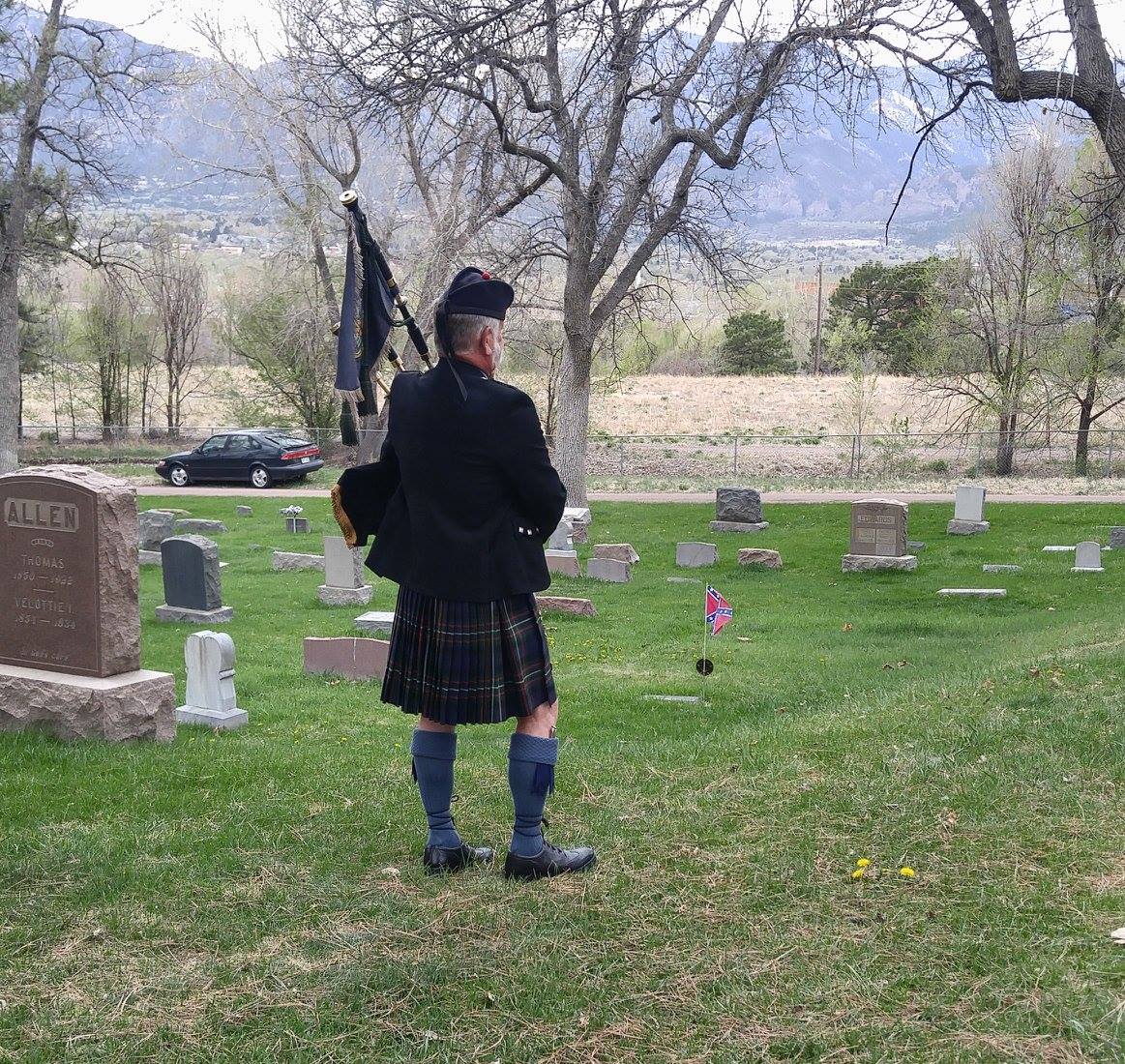 Piper Sam Swancutt plays a mournful tune over the grave of Willaim G. Lewis, Co F, NC Mounted Infantry, CSA.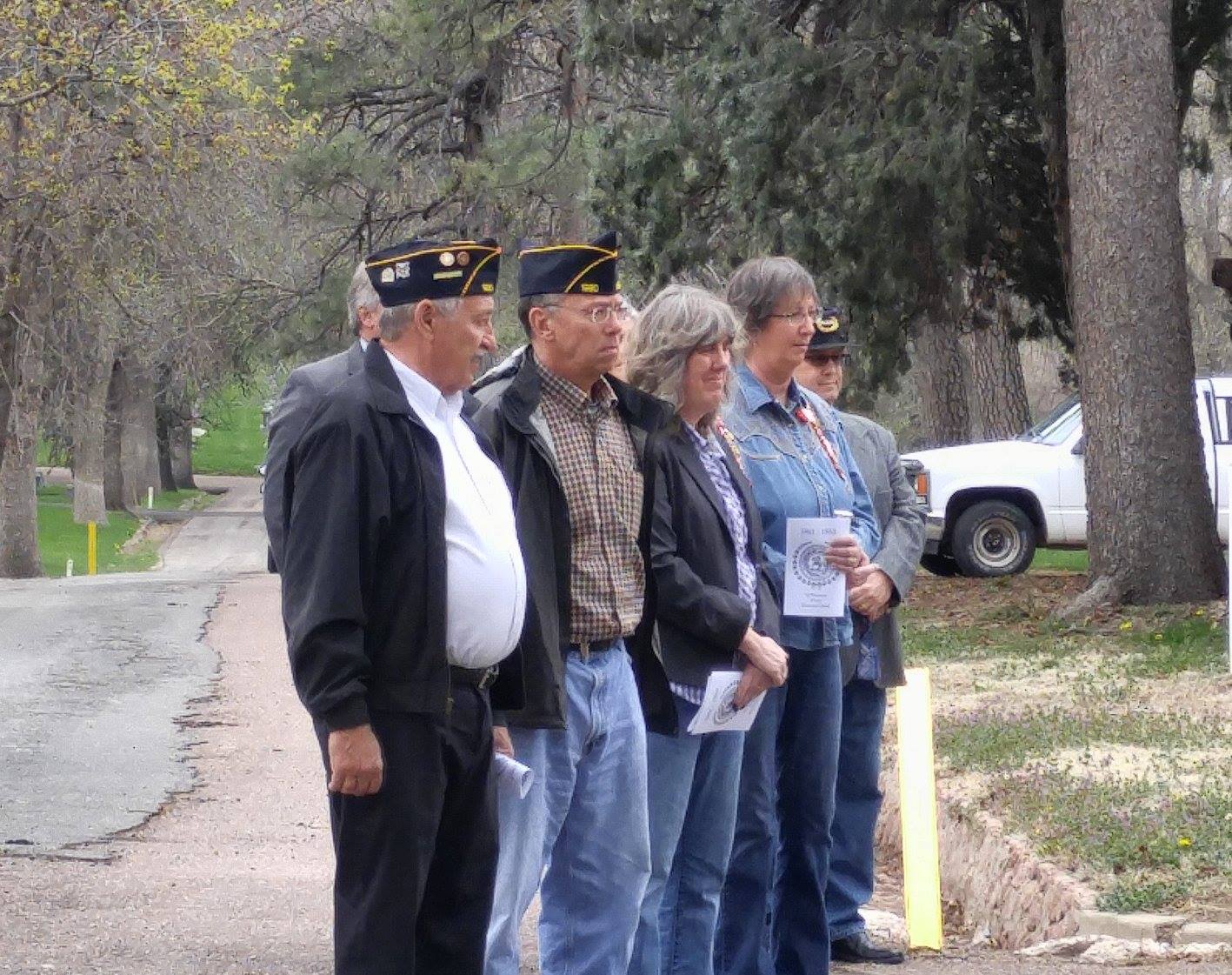 Adjutant Dan Weber and Veteran Service Officer Bob Lowry represented the Eric V. Dickson Post 1980, American Legion, Woodland Park, CO.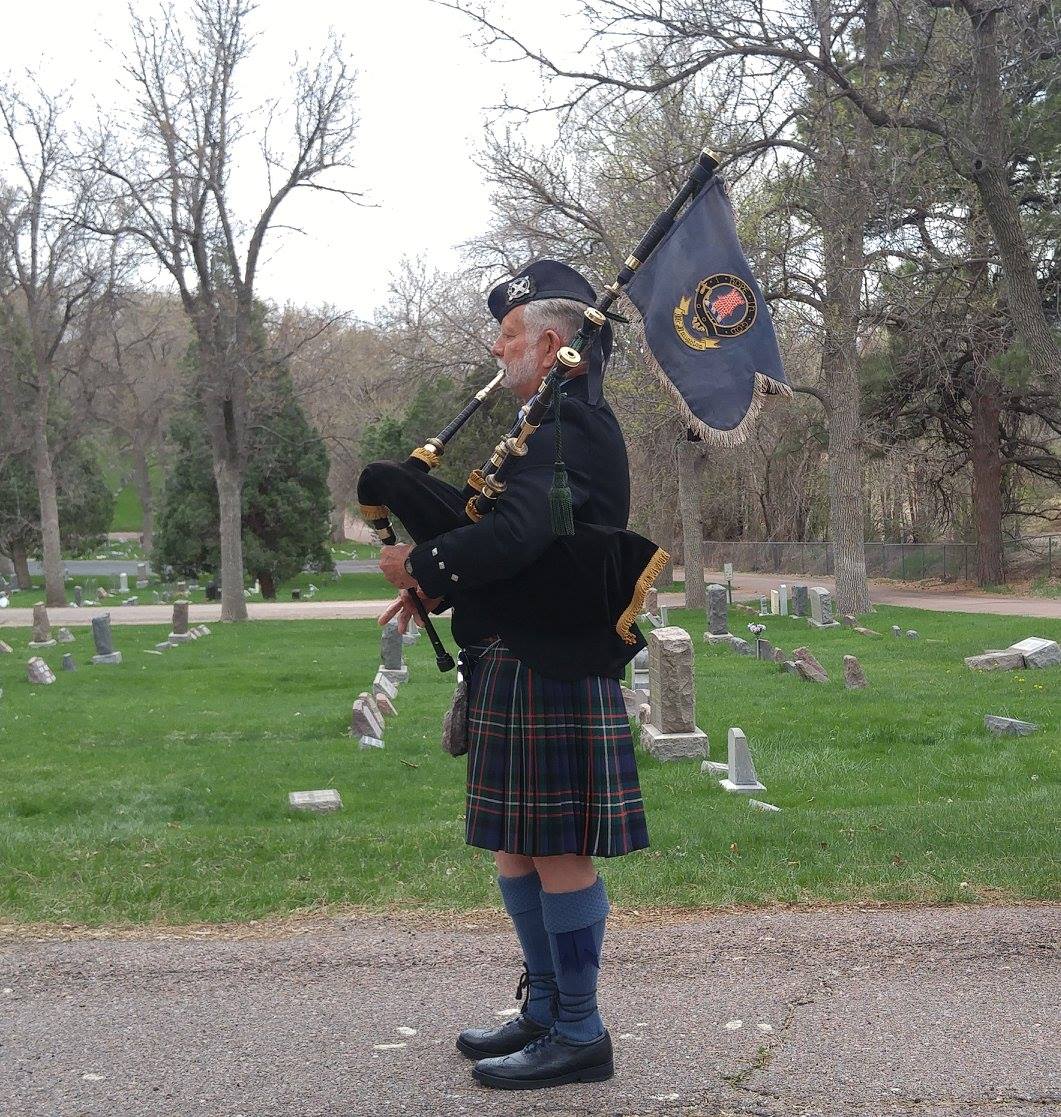 Piper Sam Swancutt plays "Amazing Grace" to close the event.