Camp Meeting Photos
January 17, 2017 Camp Meeting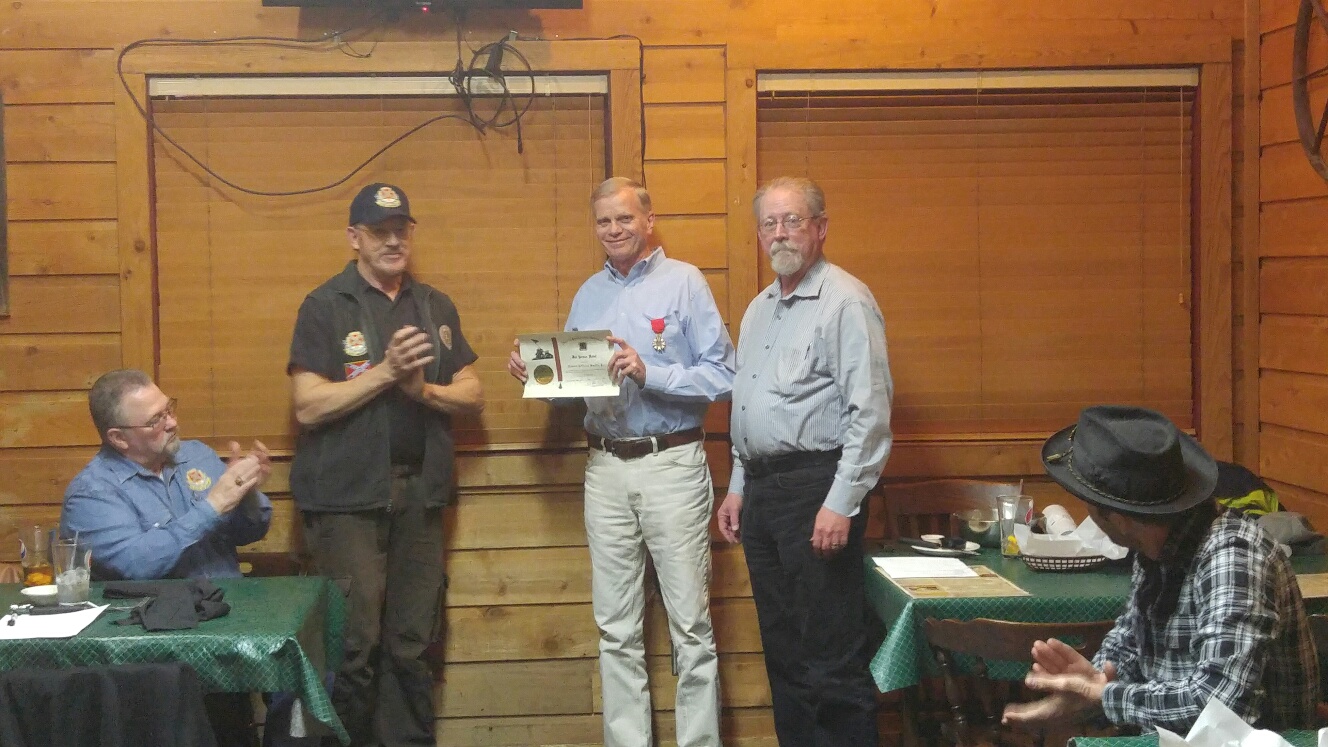 Chaplain O.J. Mooneyham (L) and Commander Don Creamer (R) flank Compatriot Jeff Smith as he displays his SCV War Service Certificate that was presented to him for his Viet Nam service.  Congratulations, Jeff!
February 21, 2017 Camp Meeting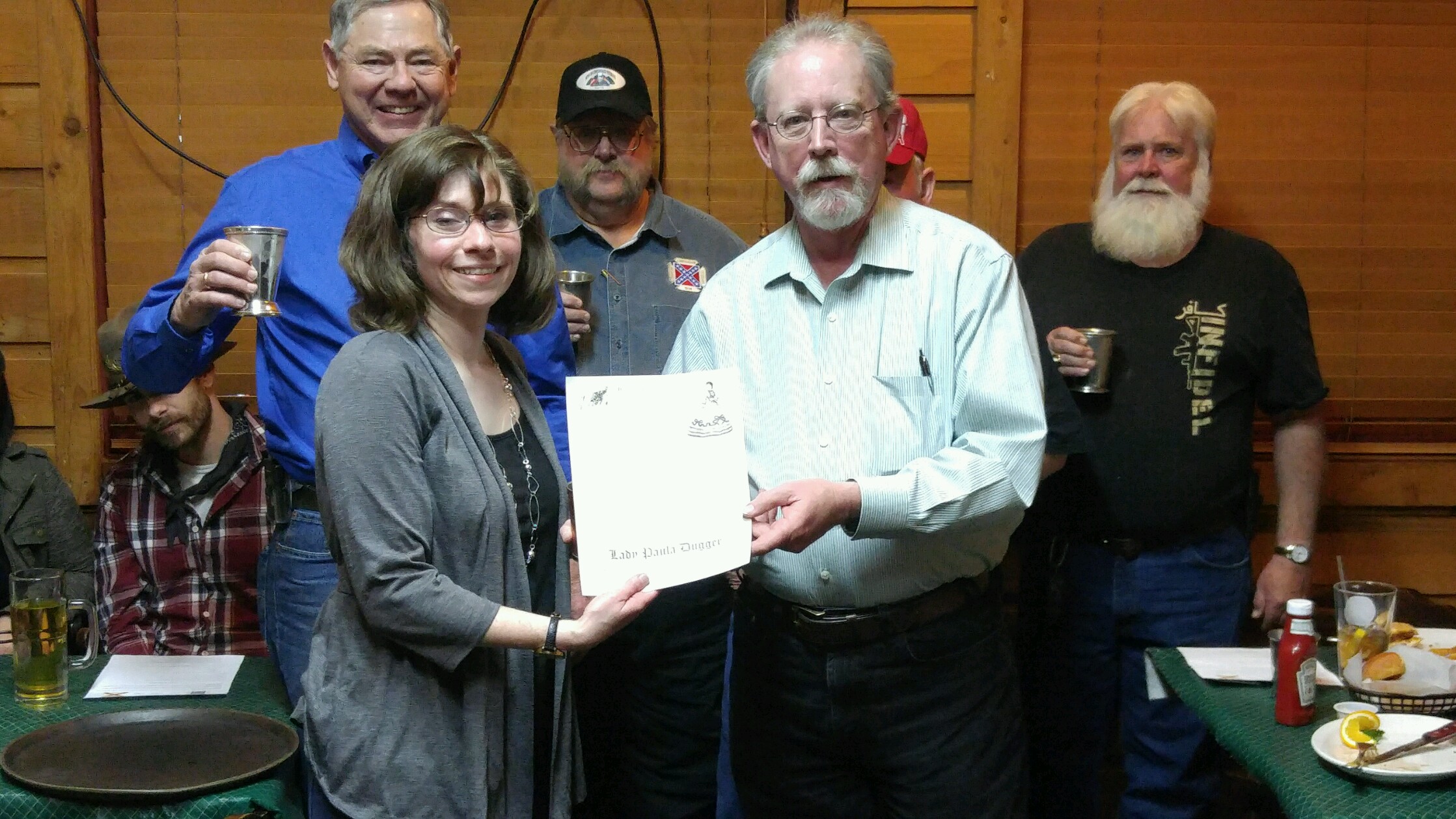 Friends of the SCV member Paula Dugger was presented with the "Dame of the Confederacy" award in recognition for her exceptional contributions toward the Colorado SCV Division.  Congratulations, Lady Dugger!
April 18, 2017 Camp Meeting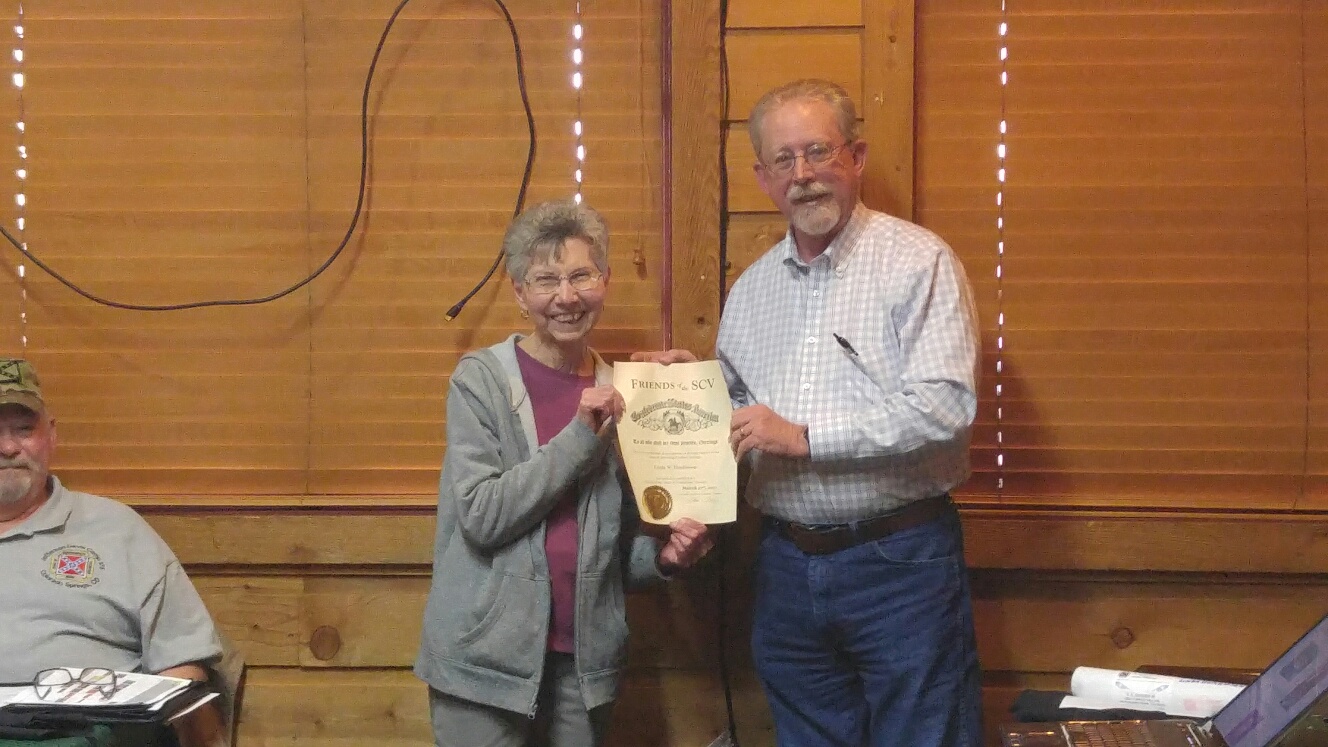 Ms. Linda Hutchinson was inducted as Camp 175's newest member of Friends of the Sons of Confederate Veterans.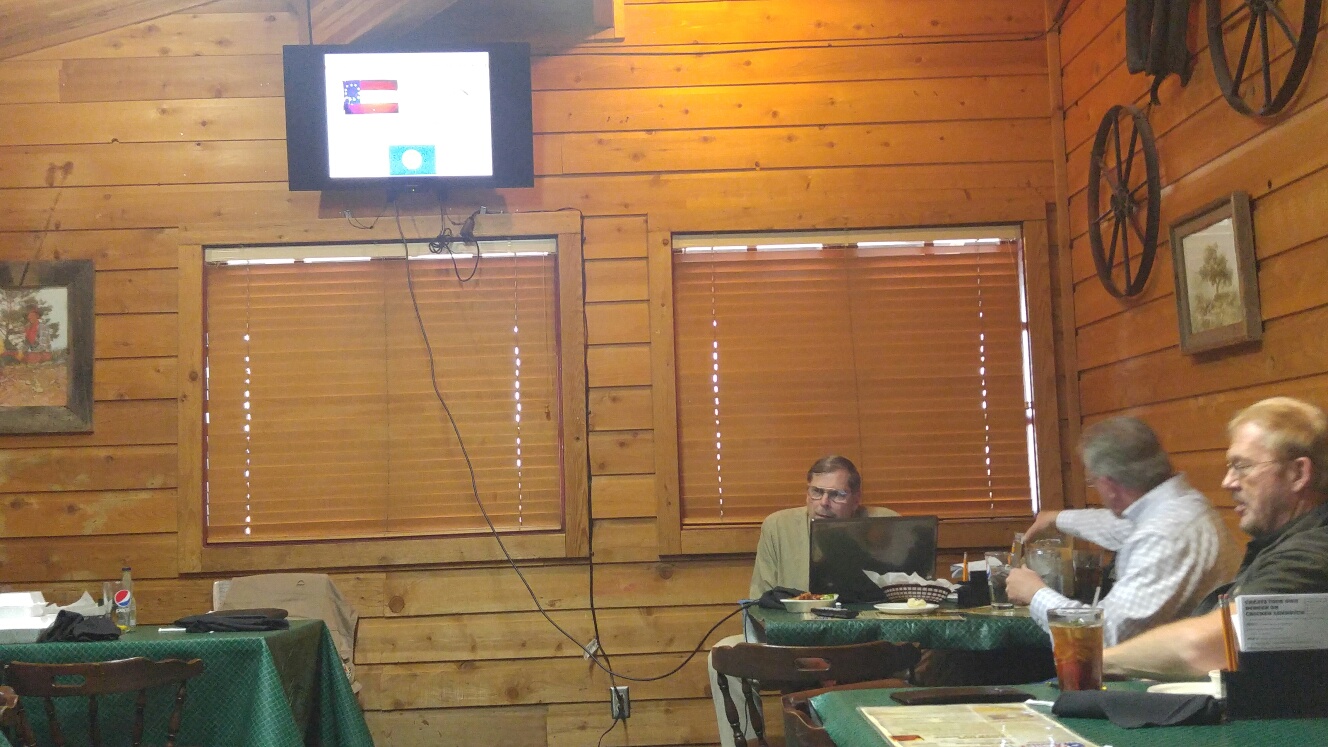 Compatriot Brent Brown of Denver Camp 676 gave an excellent presentation on the Cherokee Indian involvement in the Confederacy. 
June 20, 2017 Camp Meeting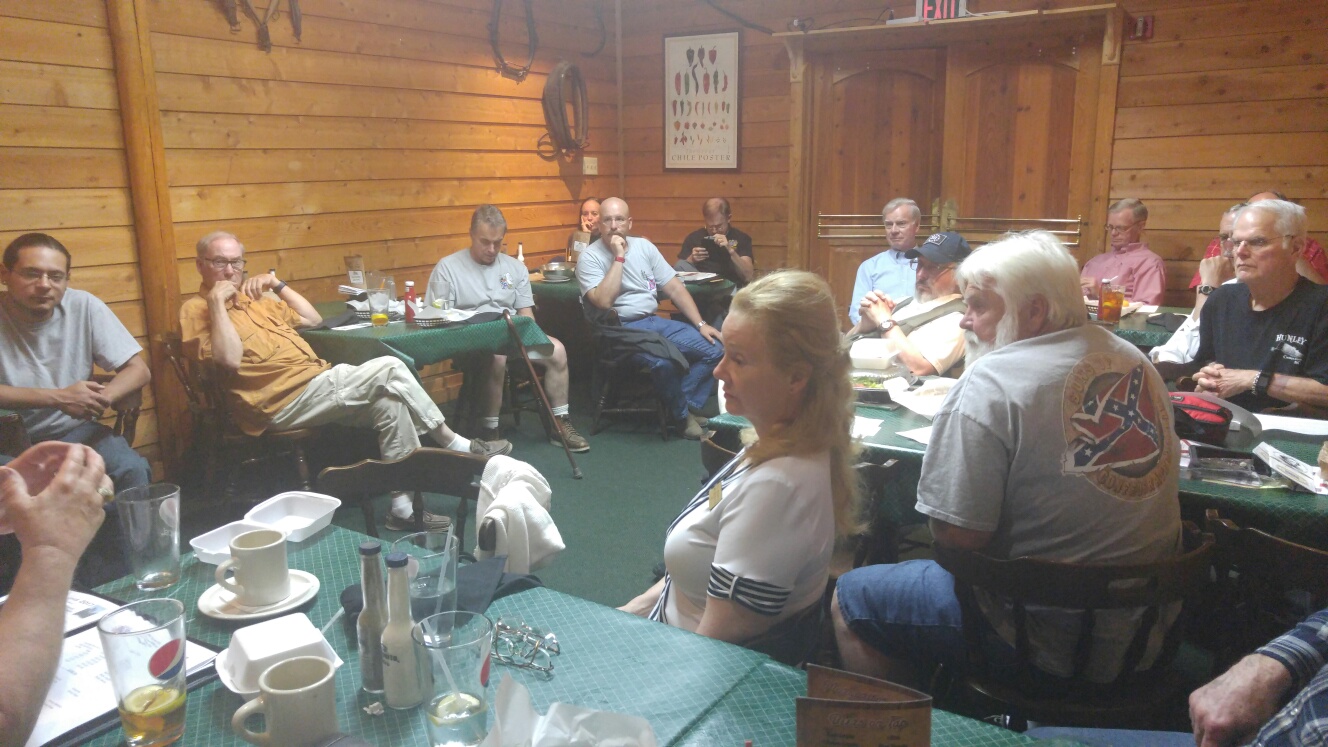 Excellent and informative meeting!  We had a "full house" with representatives from the Rocky Mountain Confederate Conservation (RMCC), United Daughters of the Confederacy (UDC) and Friends of the SCV (FOSCV) joining with our members for an evening of sharing and fellowship.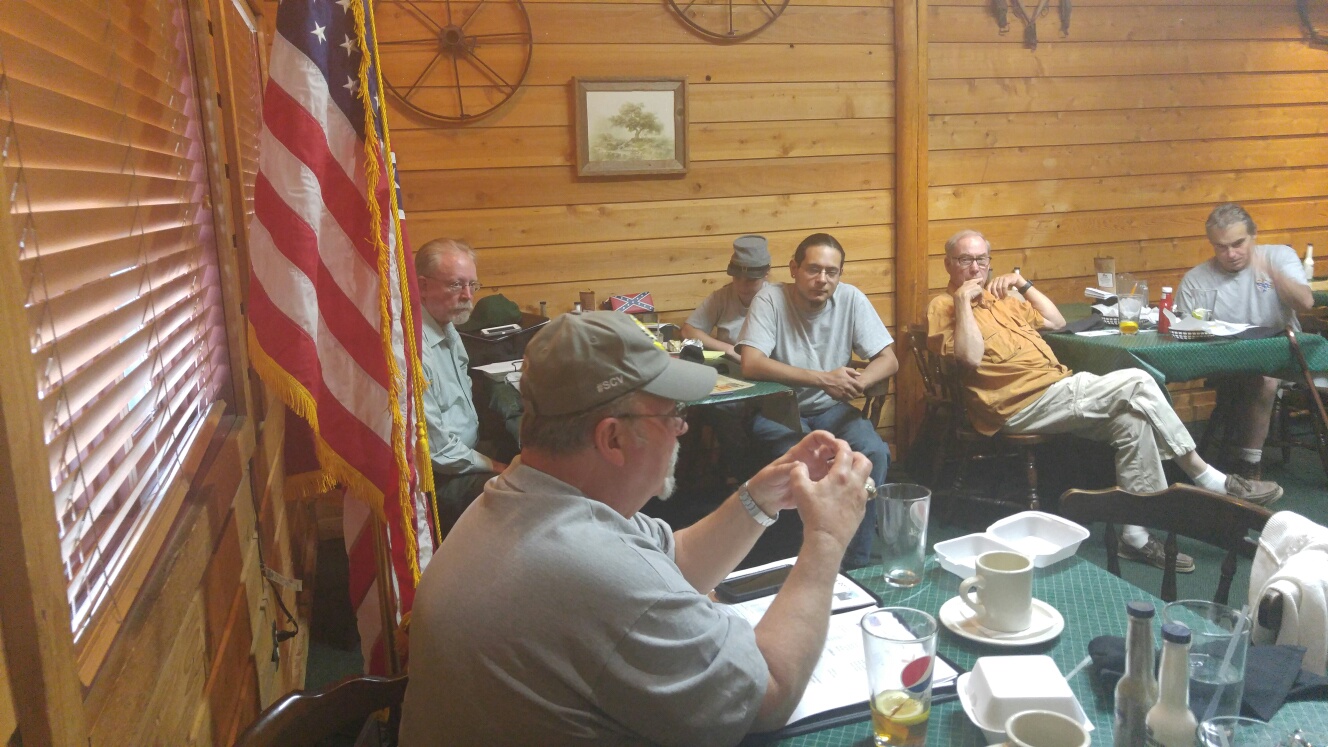 Adjutant Dugger explains the Camp/Division donation process.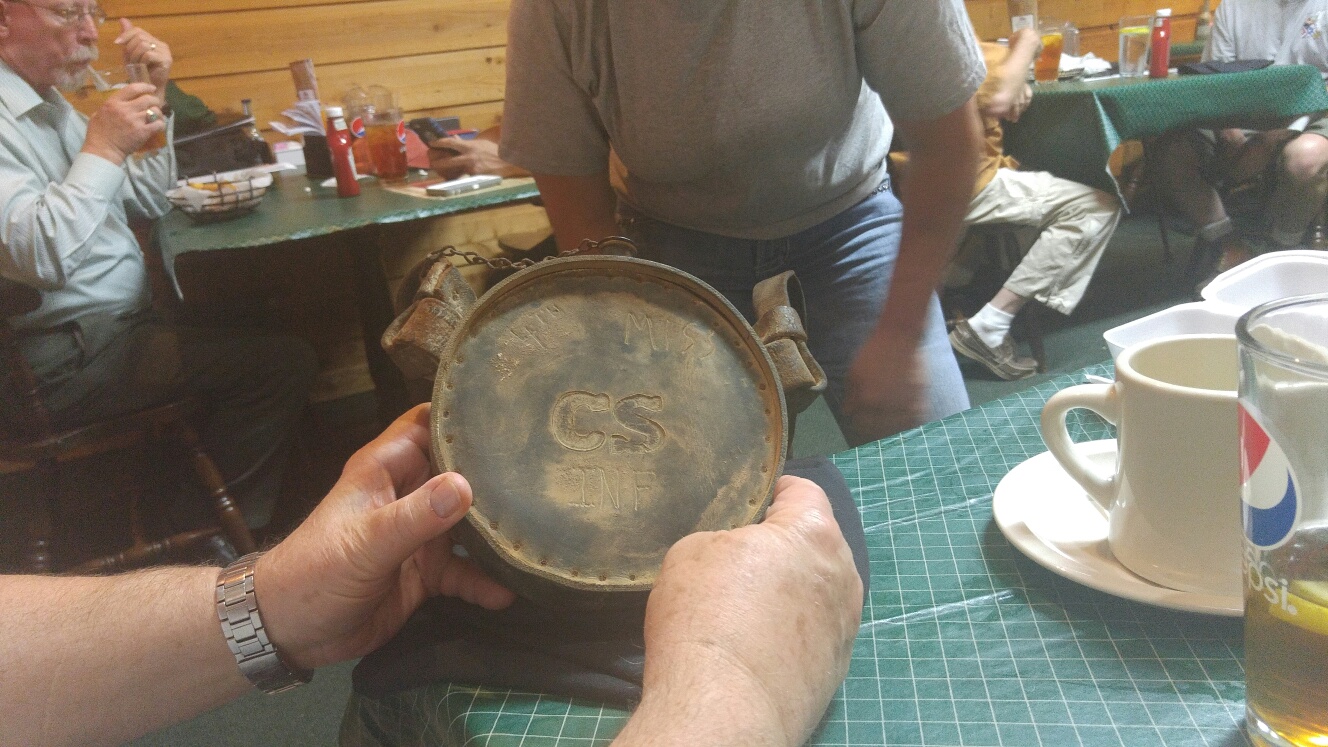 The RMCC team brought a Civil War era canteen to pass around and discuss.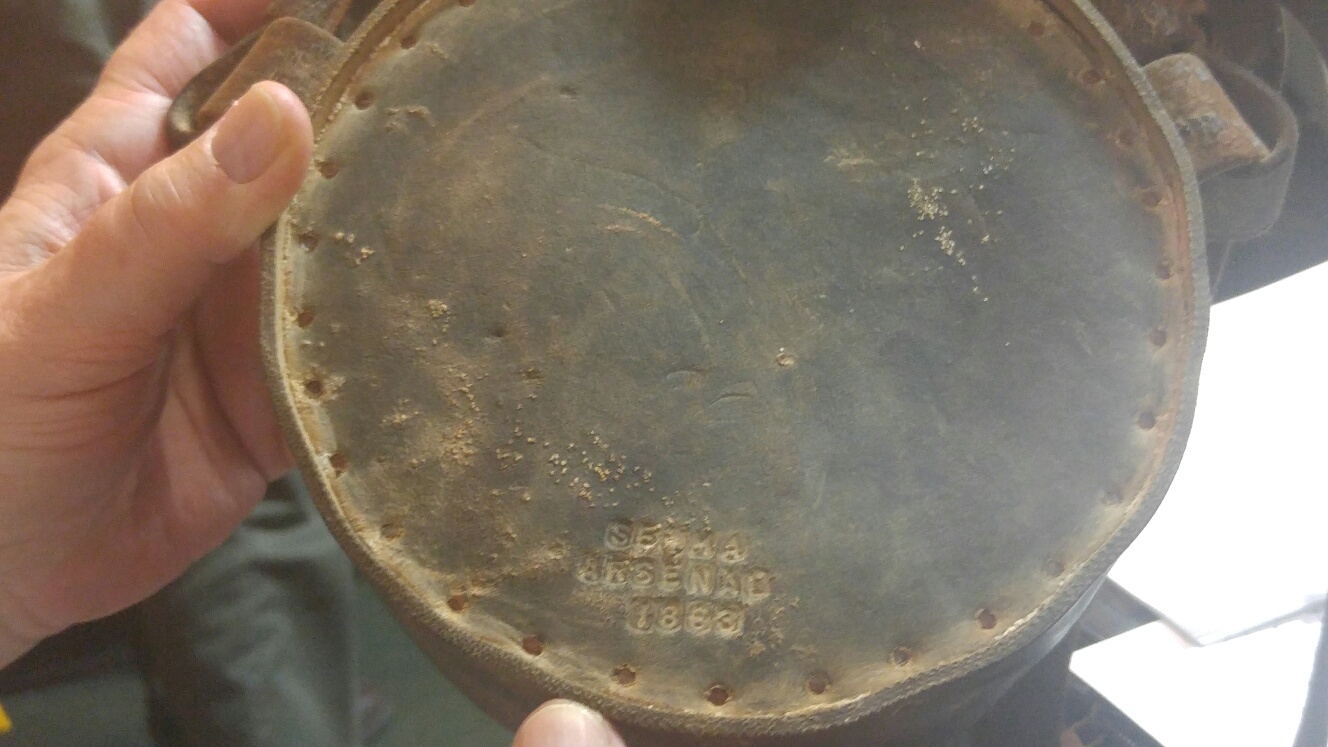 July 18, 2017 Camp Meeting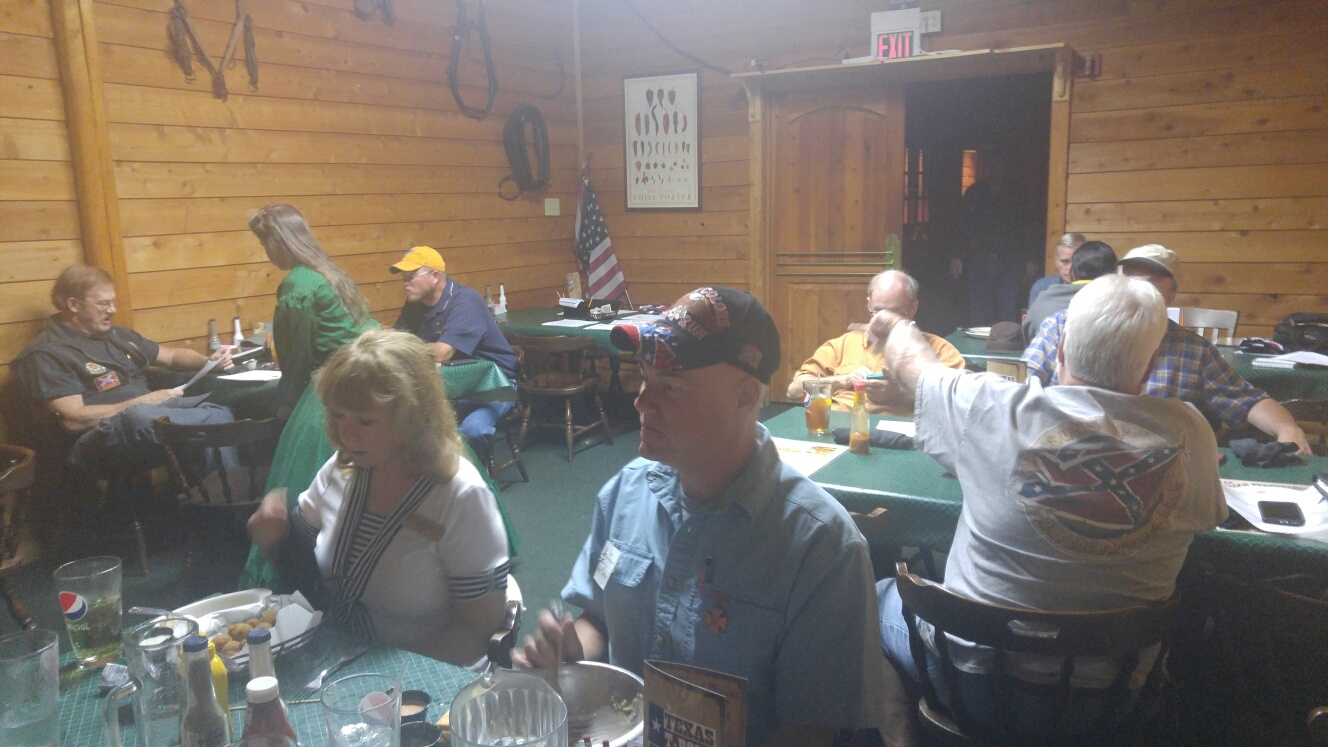 Another great turnout for our July meeting!  We were honored to have Commander Mark Slater of Camp 676 with us for the meeting.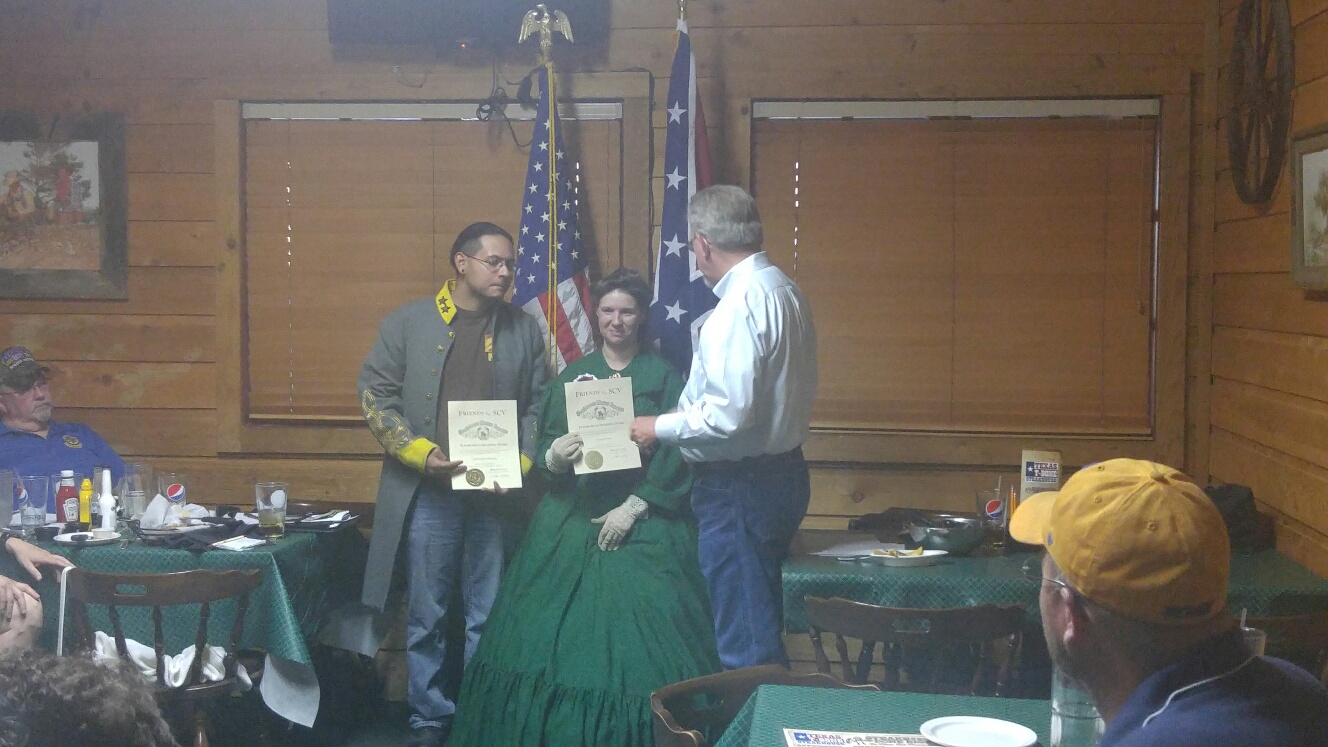 Chyrstal Porter and Luke Montoya from our friends with Rocky Mountain Confederate Conservation were inducted into the Friends of the Sons of Confederate Veterans.  Welcome, Chrystal and Luke!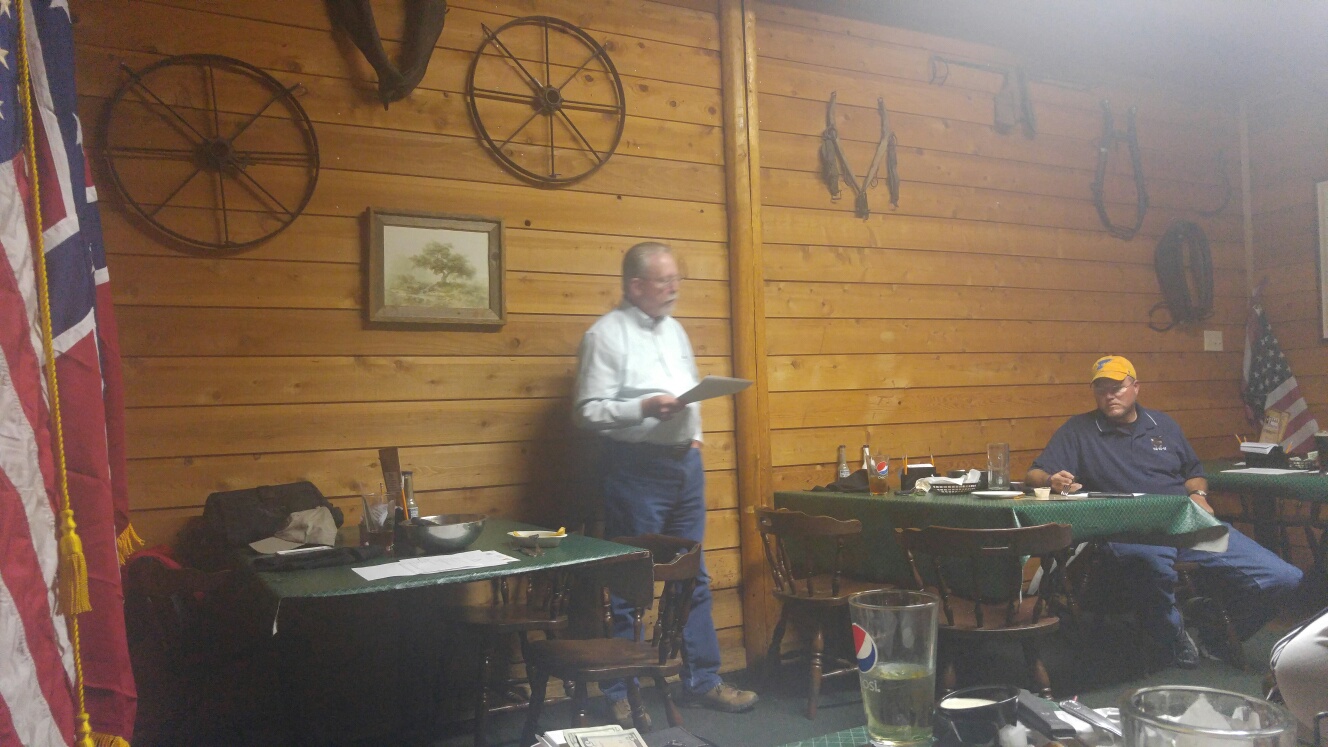 Commander Creamer gave a very interesting and informative speech on "Two Invasions", detailing the similarities between the invasion of Prague and the invasion of the South. 
August 15, 2017 Camp Meeting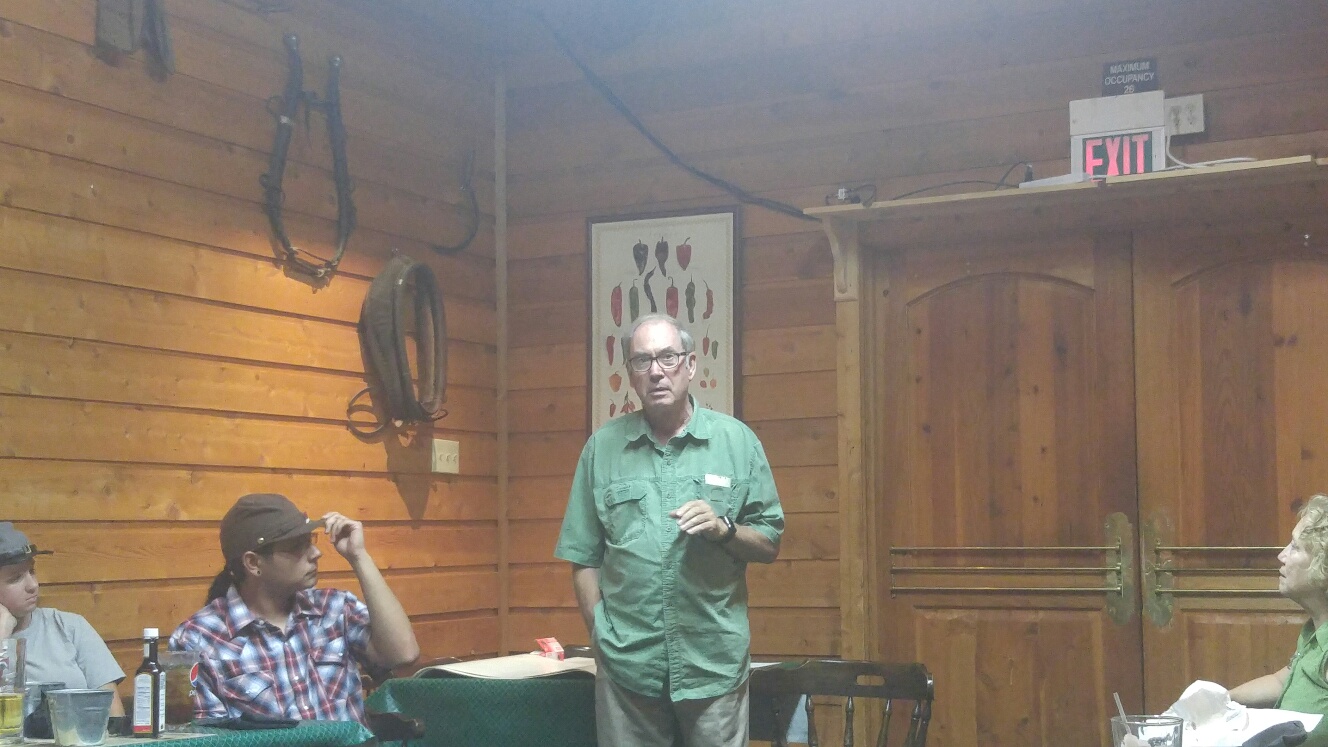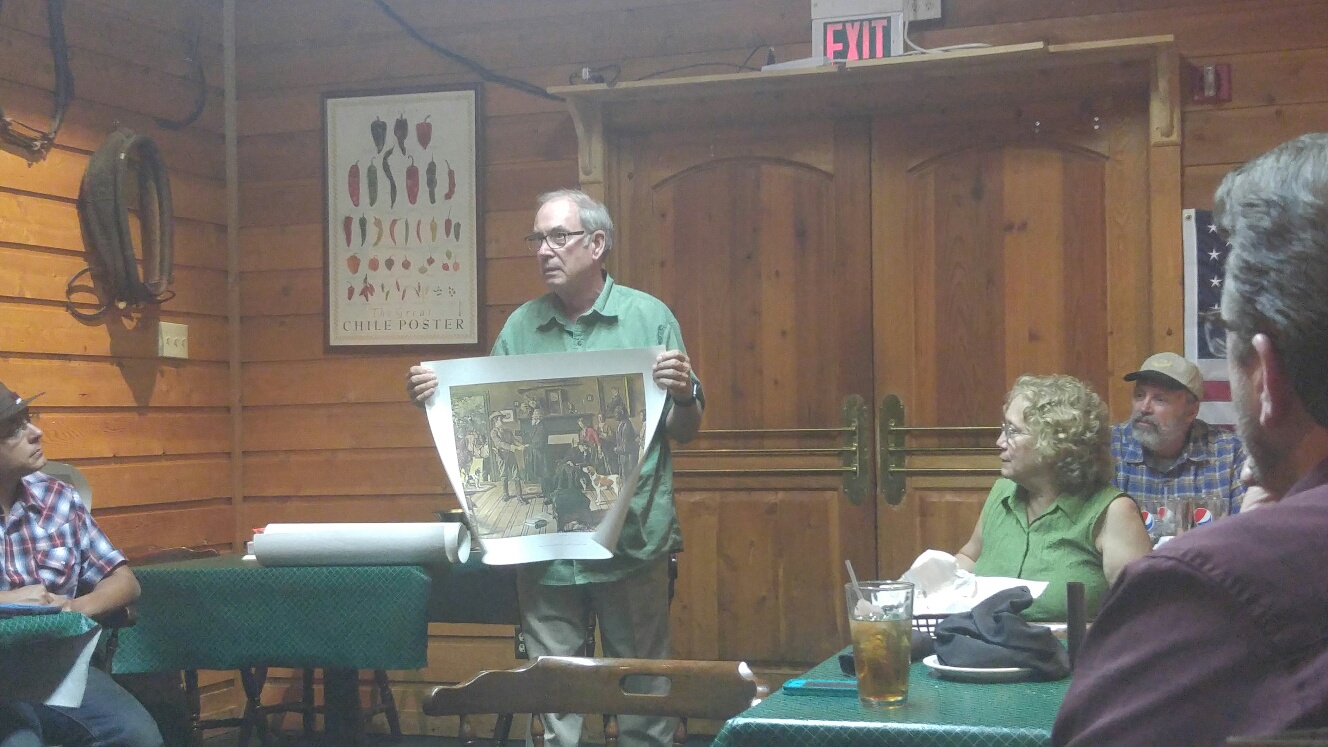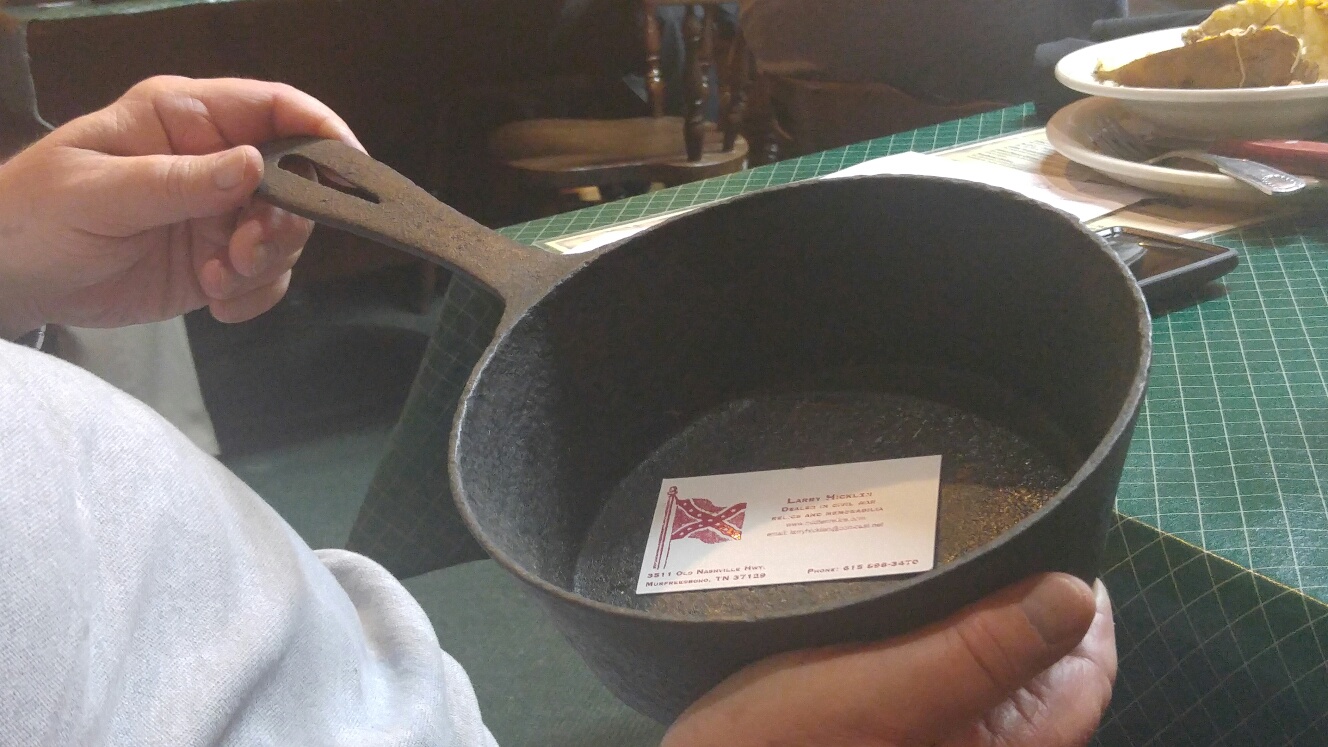 Using artwork and authentic Confederate era objects, Compatrion Merrill Austin gave an excellent presentation "Life in the Confederate States Army".