Misc Camp Activities
Prospector's SERTOMA Gun Shows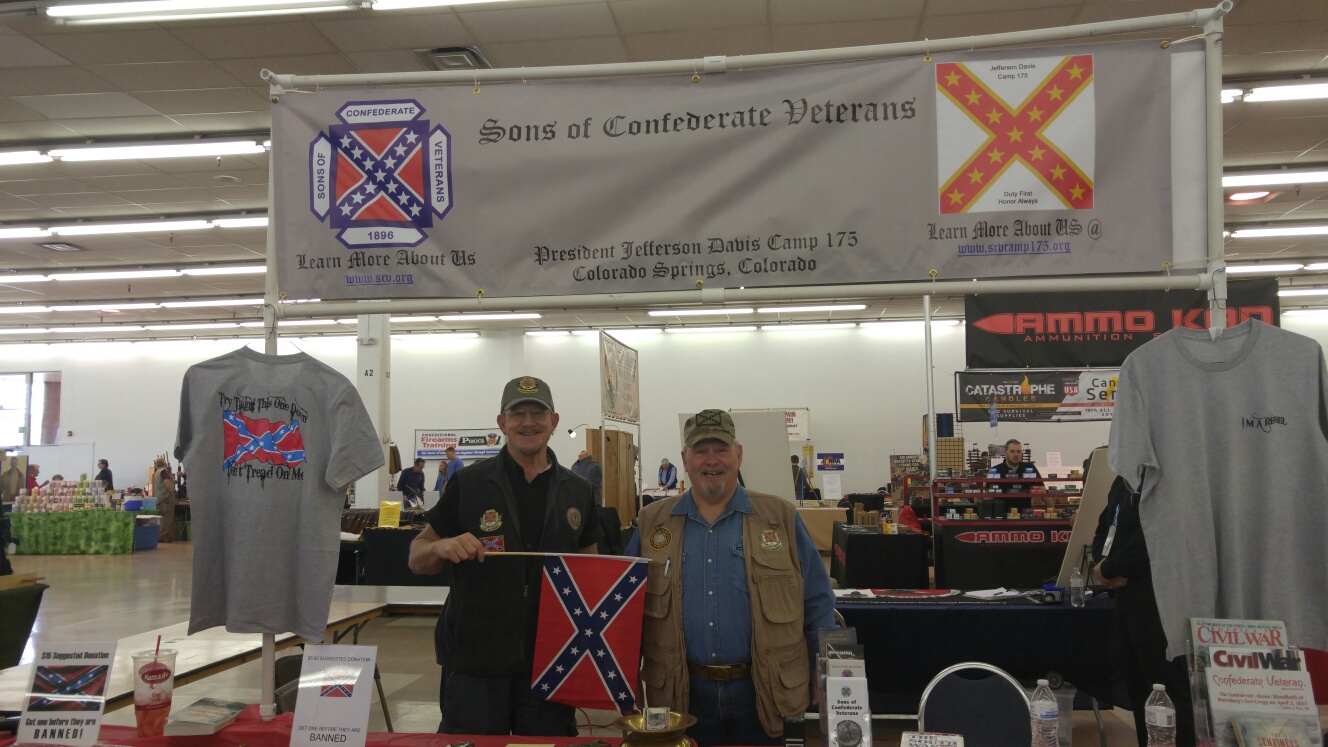 Compatriots O.J. Mooneyham and Buck Dugger at the March 2017 SERTOMA gun show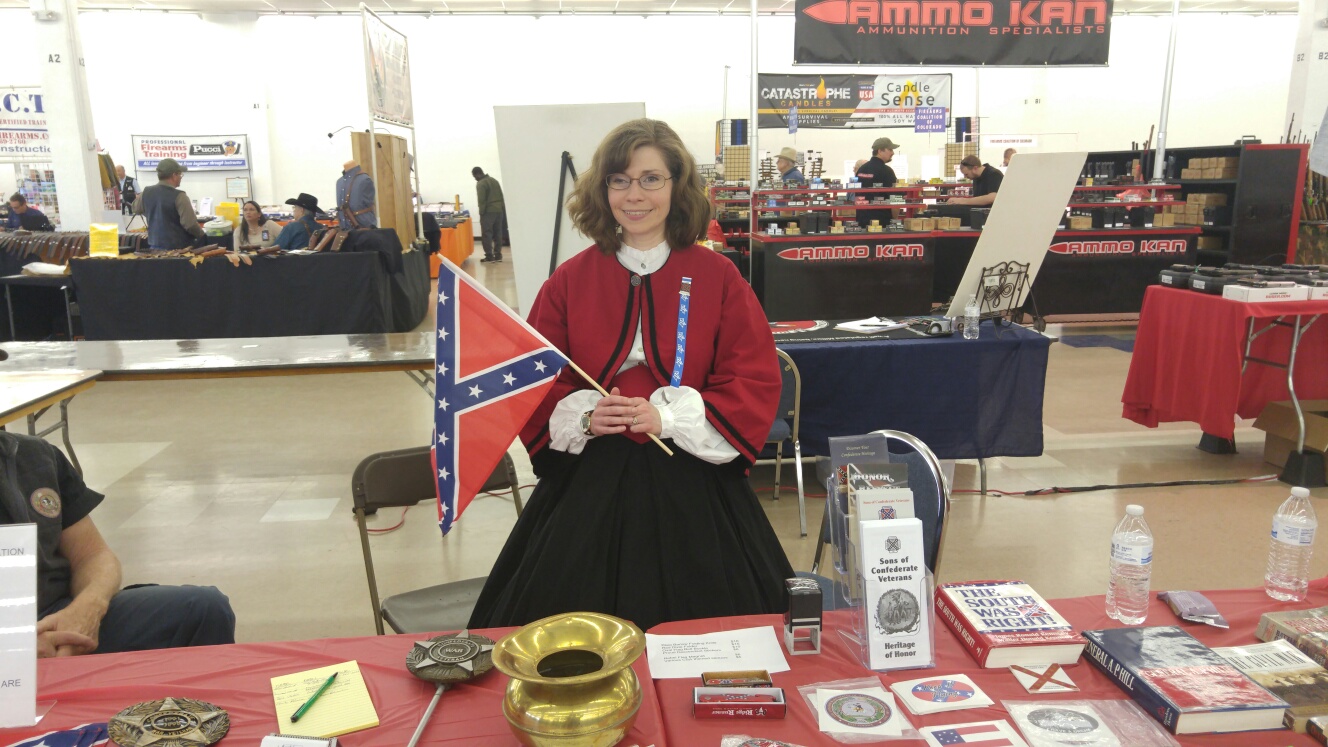 Friends of the Sons of Confederate Veterans (FOSCV) member Paula Dugger in period dress helps at the March 2017 gun show
University of Colorado, Boulder Military Awards Ceremony - April 20, 2017

Colorado Division Adjutant and Acting Adjutant for Jefferson Davis Camp 175 Buck Dugger had the honor and pleasure of presenting awards to three members of the University of Colorado, Boulder during the annual awards program held on campus.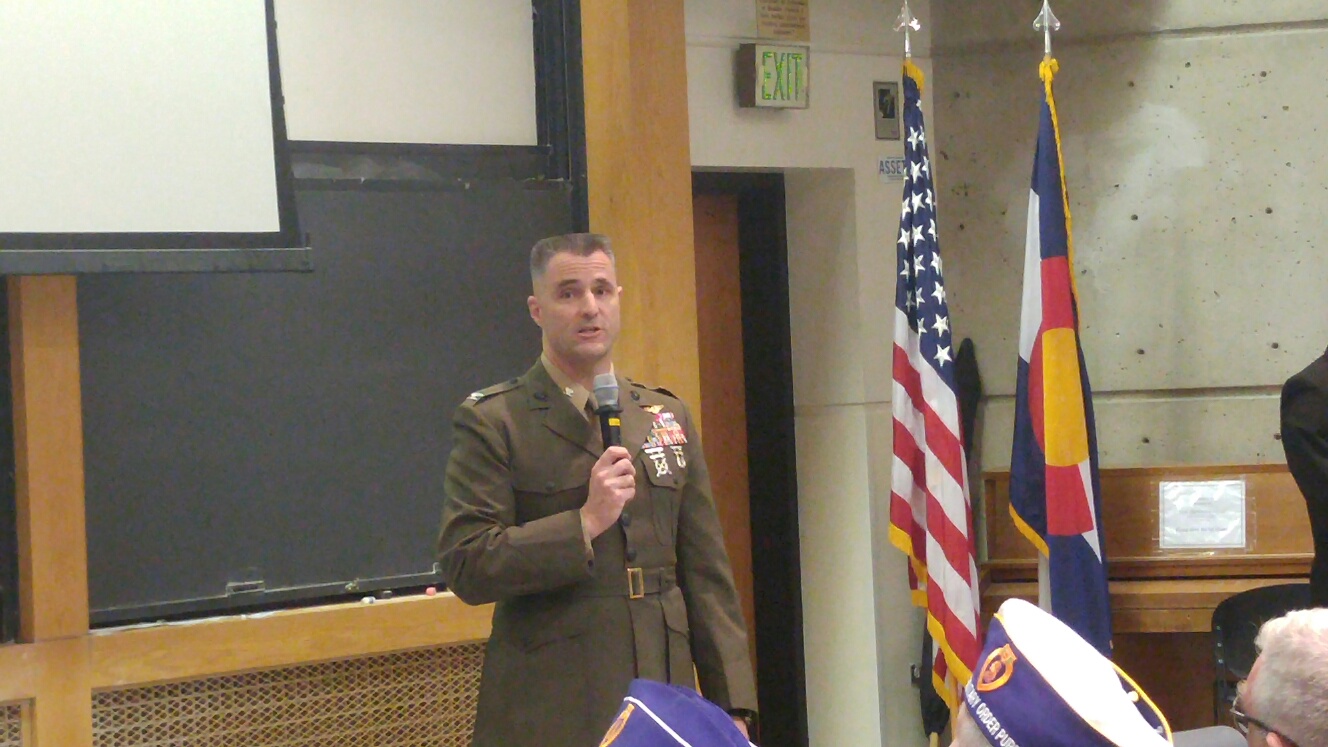 The commander of the TriMiliary ROTC program, Colonel Michael J. Gough USMC, provided the opening remarks for the 2017 Tri-Military Awards Ceremony at the UC - Boulder campus.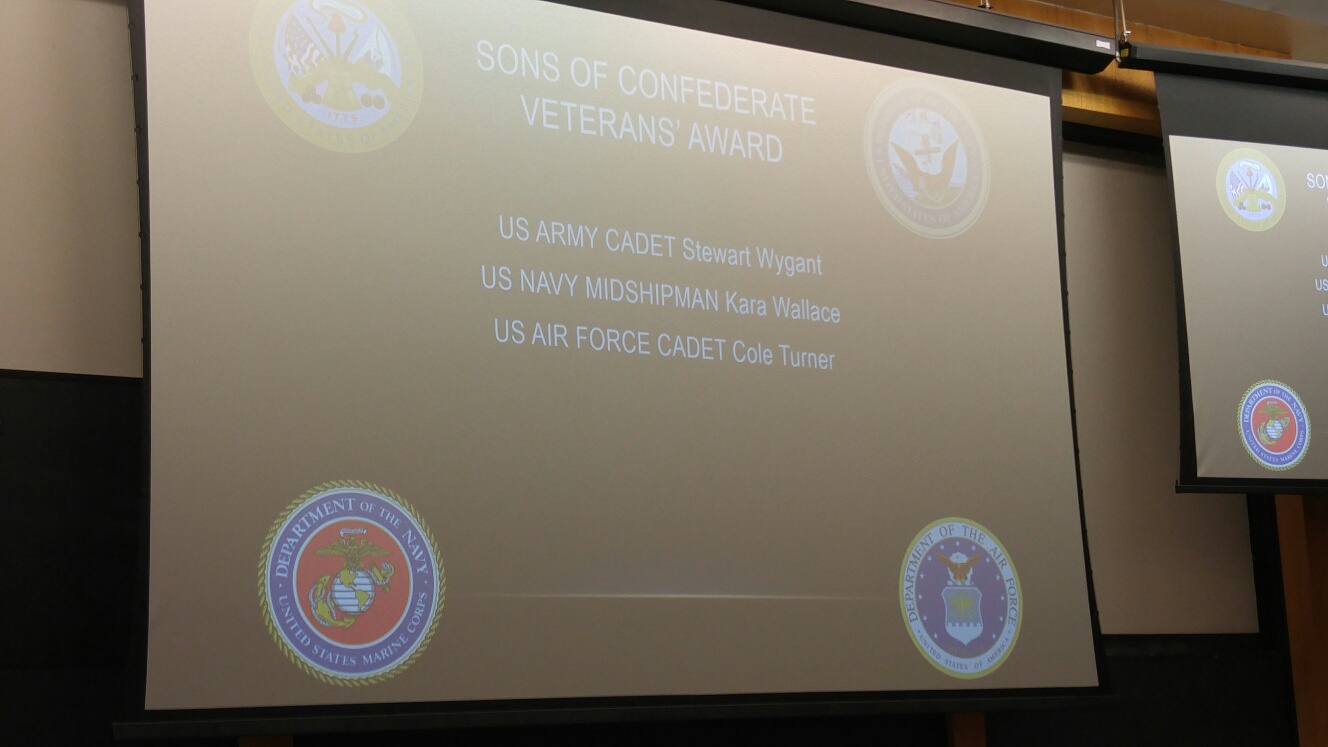 Winners of the Sons of Confederate Veterans Merit Award.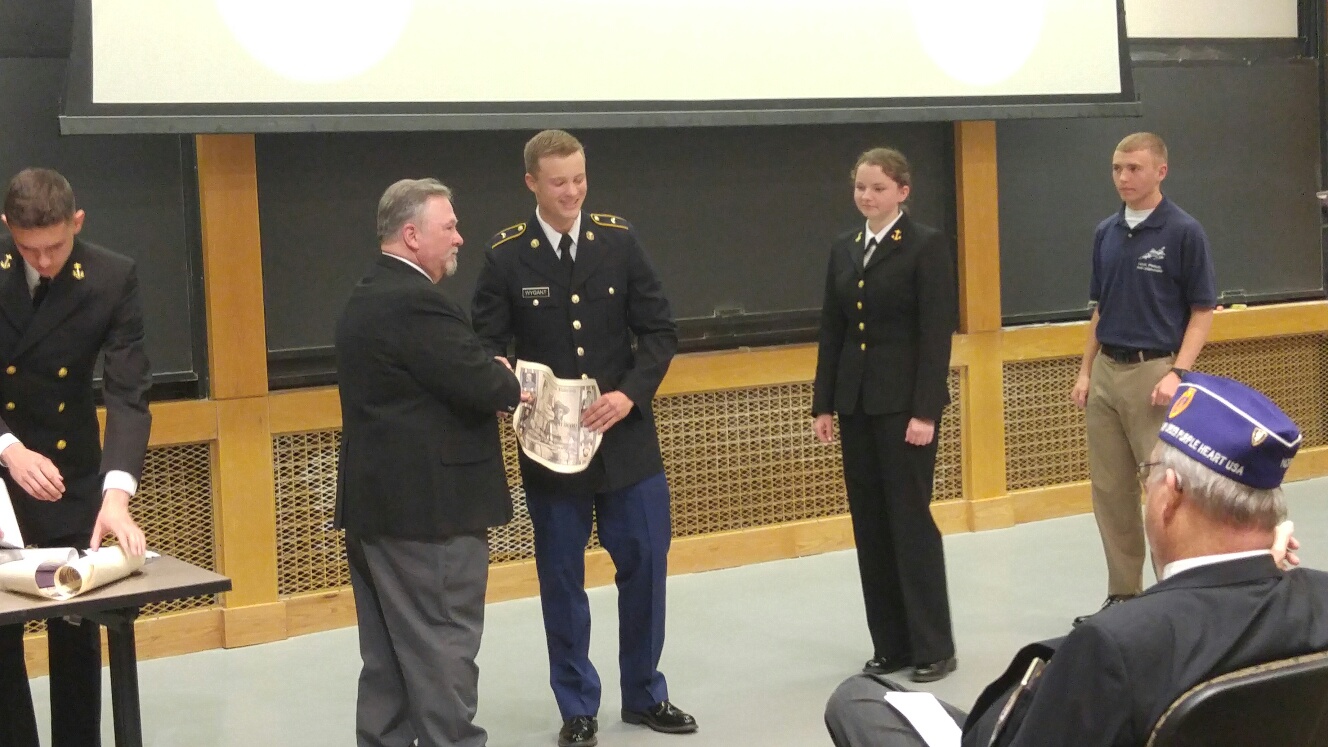 Colorado Division SCV Adjutant Buck Dugger presents the SCV Merit Award to US Army Cadet Stuart Wygant.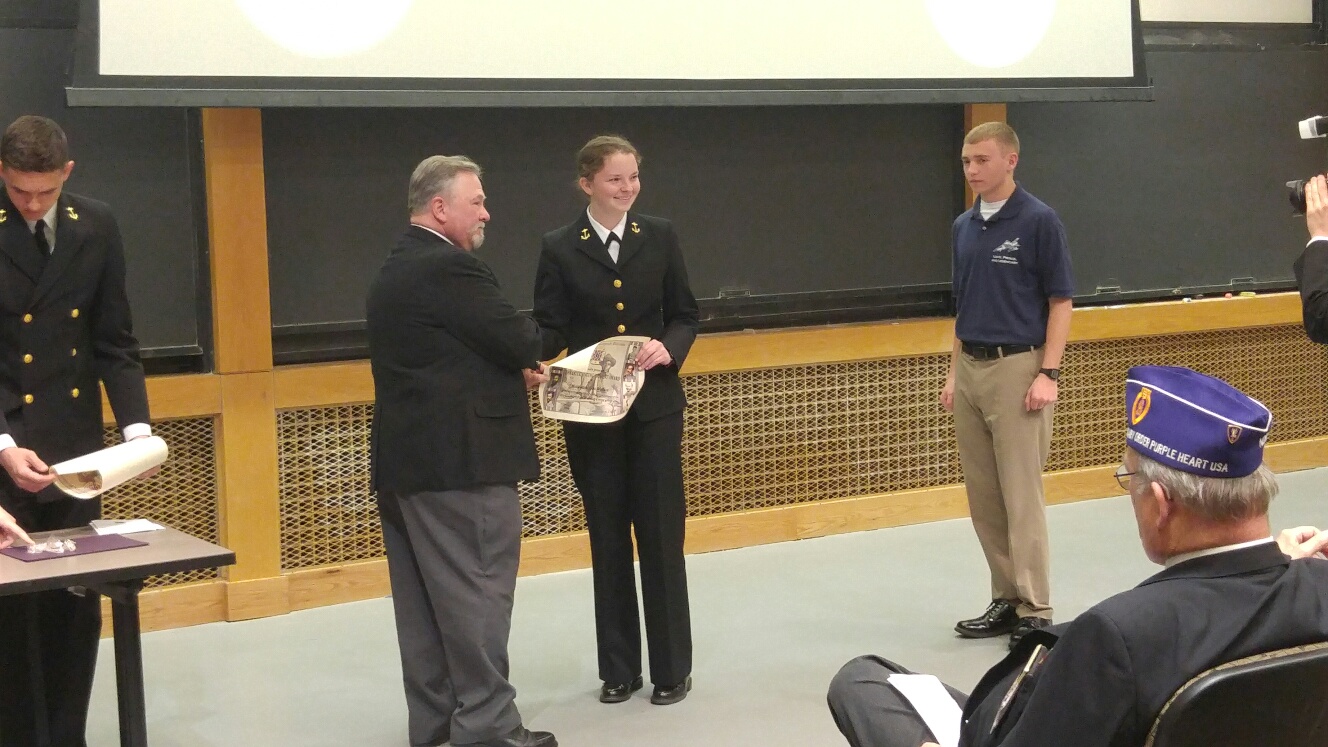 Adjutant Buck Dugger presents the SCV Merit Award to US Navy Midshipman Kara Wallace.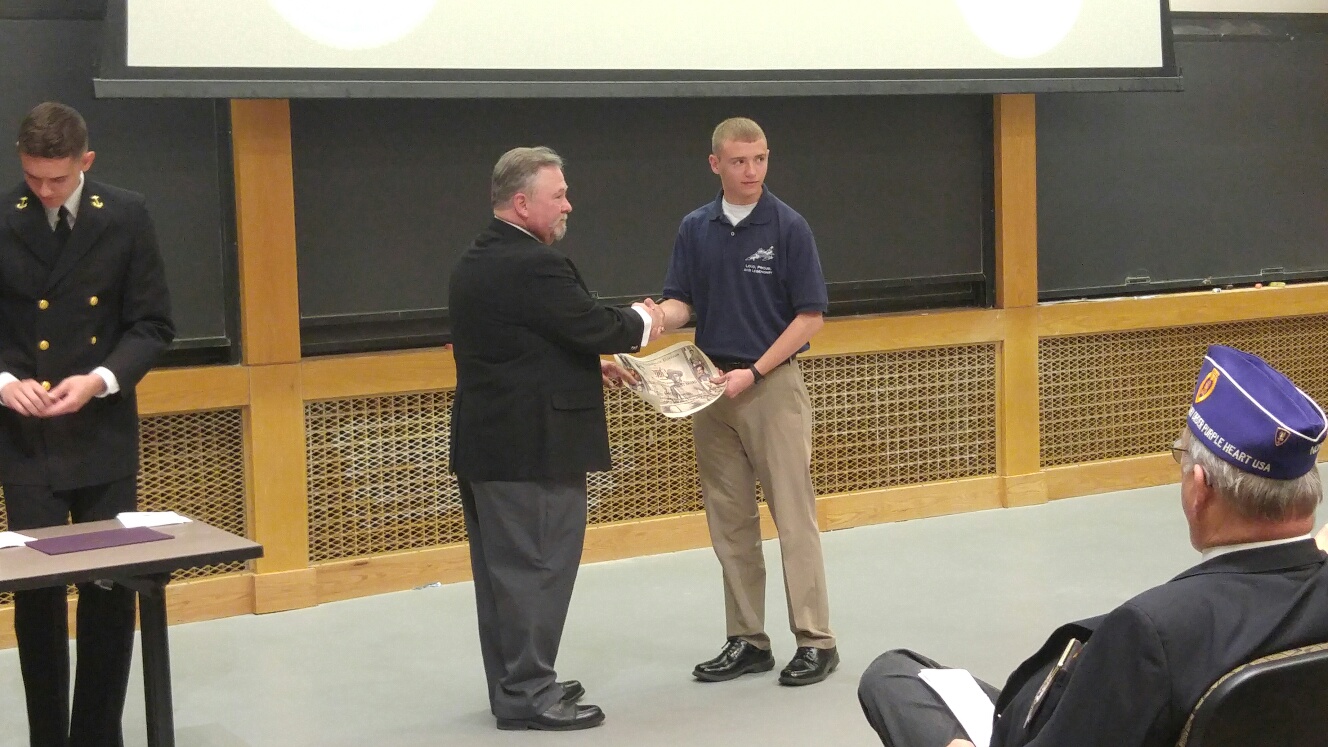 Adjutant Buck Dugger presents the SCV Merit Award to USAF Cadet Cole Turner.

HEADSTONE DEDICATION FOR PVT JOHN F. KING, GREENMOUNT CEMETERY, DURANGO, CO 
SEPTEMBER 23, 2017
The Rocky Mountain Confederate Conservation (RMCC) group obtained a headstone for PVT John F. King, a Confederate veteran burined at Greenmount Cemetery in Durango.  PVT King's grave had been without a headstone for 106 years, 7 months, and 7 days.  With several SCV and UDC members present, RMCC held a dedication ceremony to commemorate PVT King's service and the service of the other Confederate veterans buried at Greenmount Cemetery.  Many thanks to the RMCC for for organizing this event and for their steadfast and loyal support of the cause.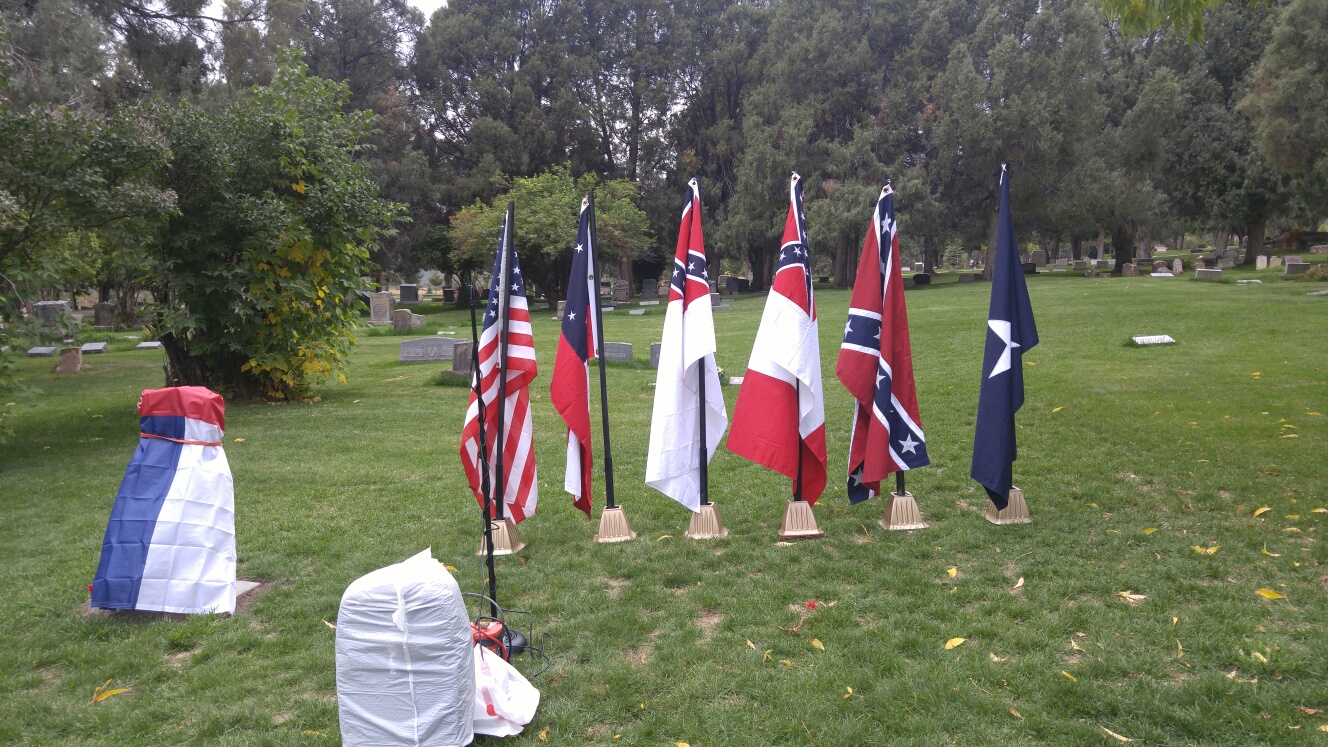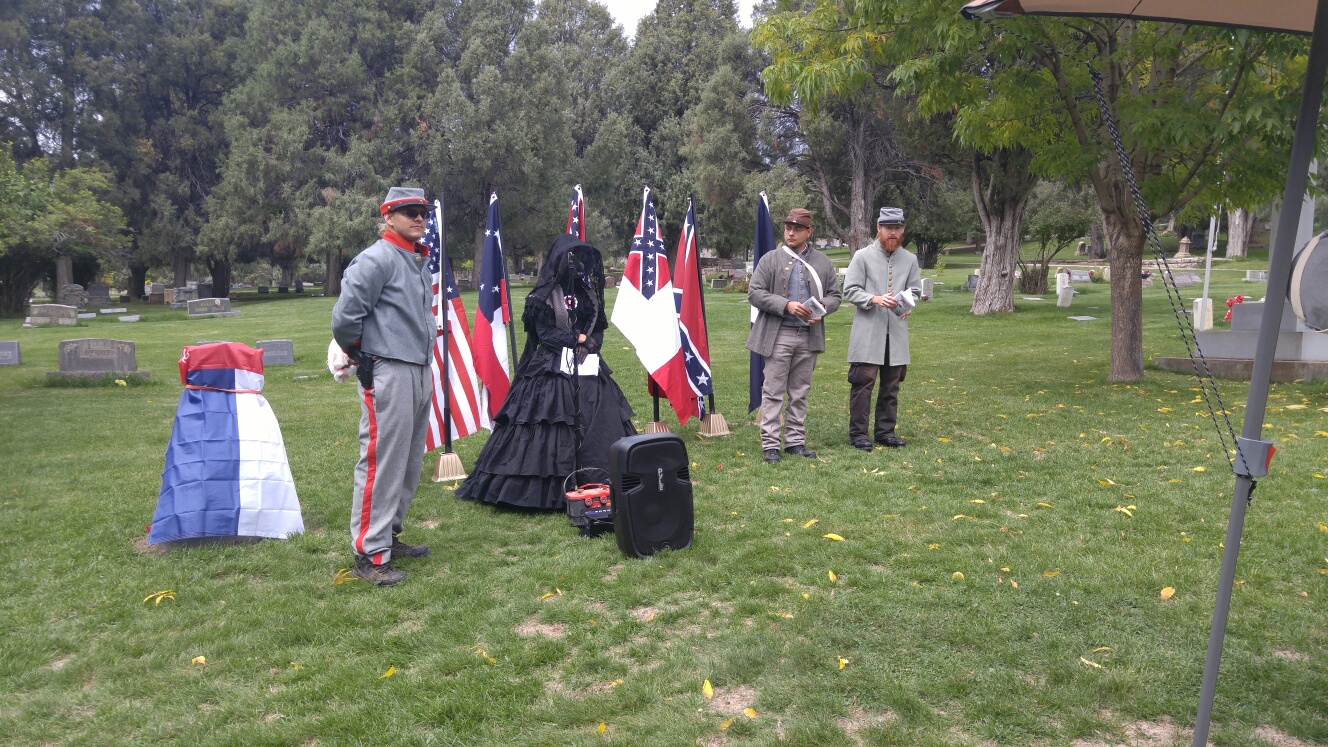 Members of the RMCC welcome everyone to the ceremony.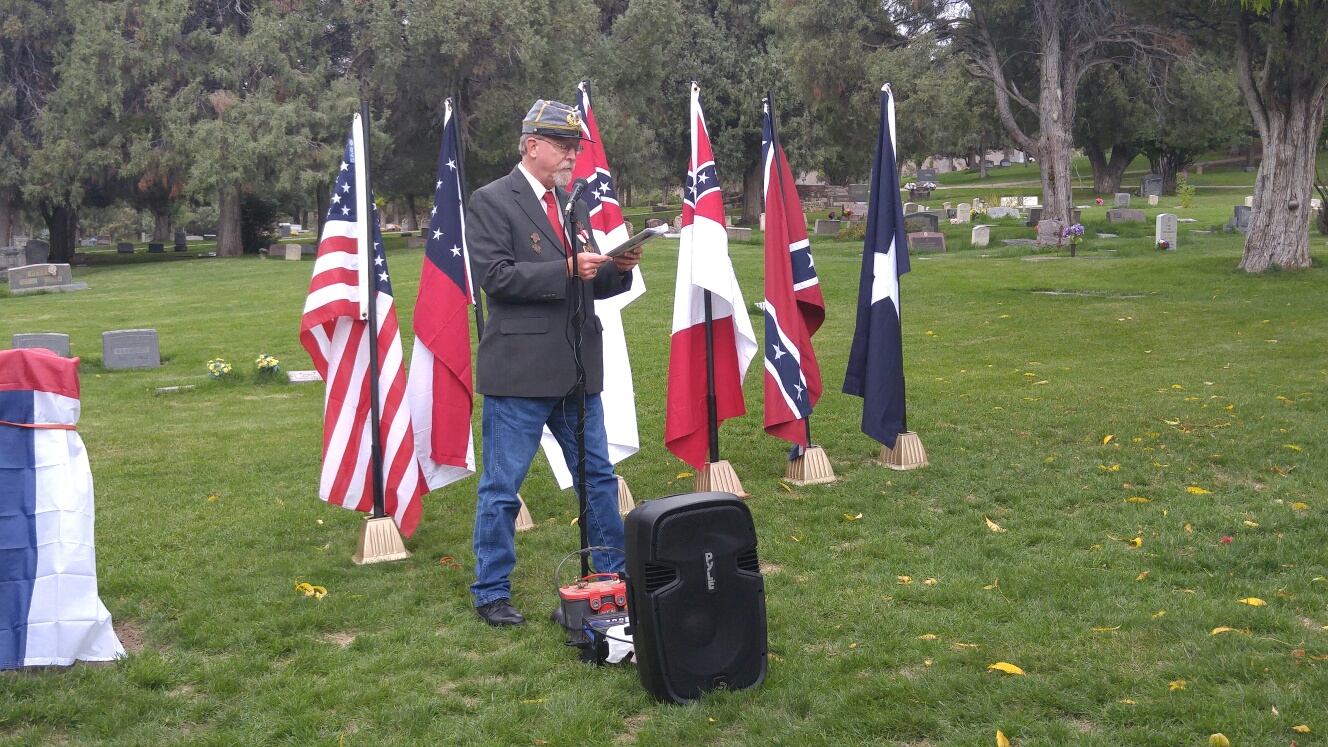 Commander Creamer gives the Charge to the SCV.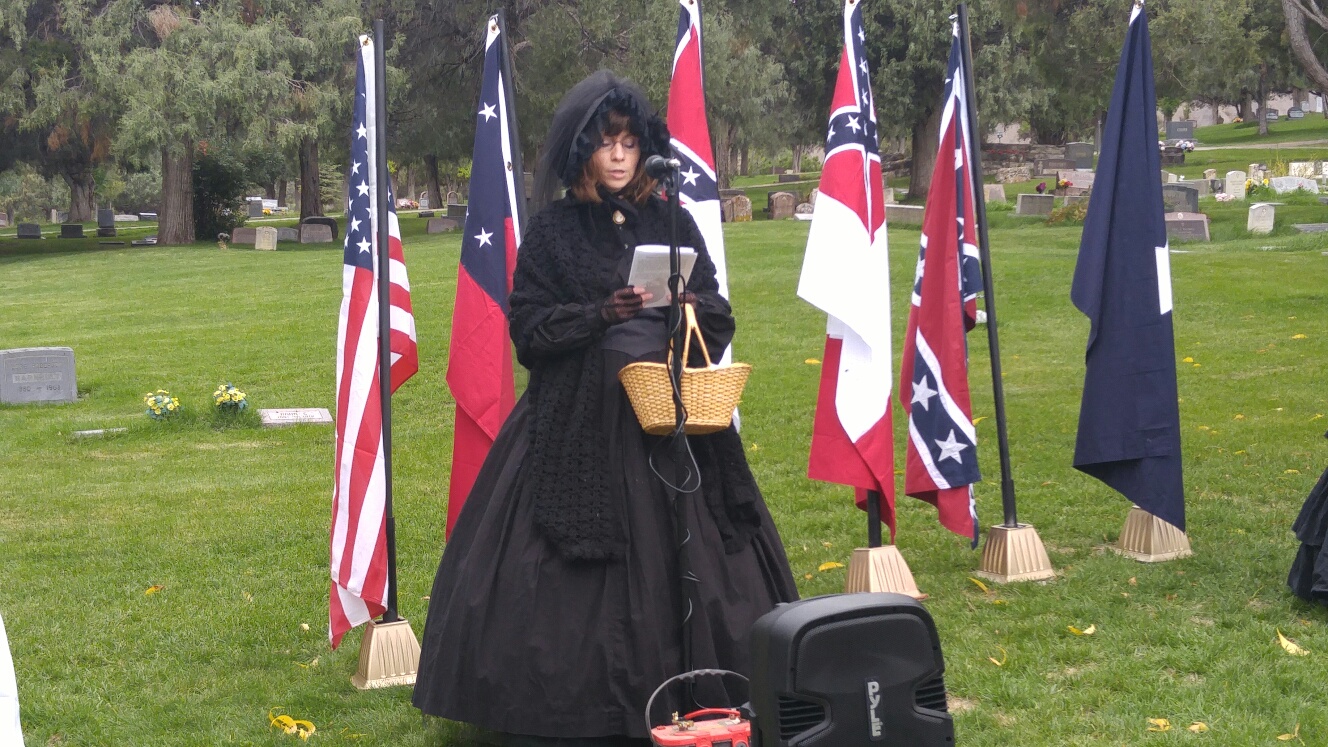 Paula Dugger of the United Daughters of the Confederacy explains the UDC soil ceremony.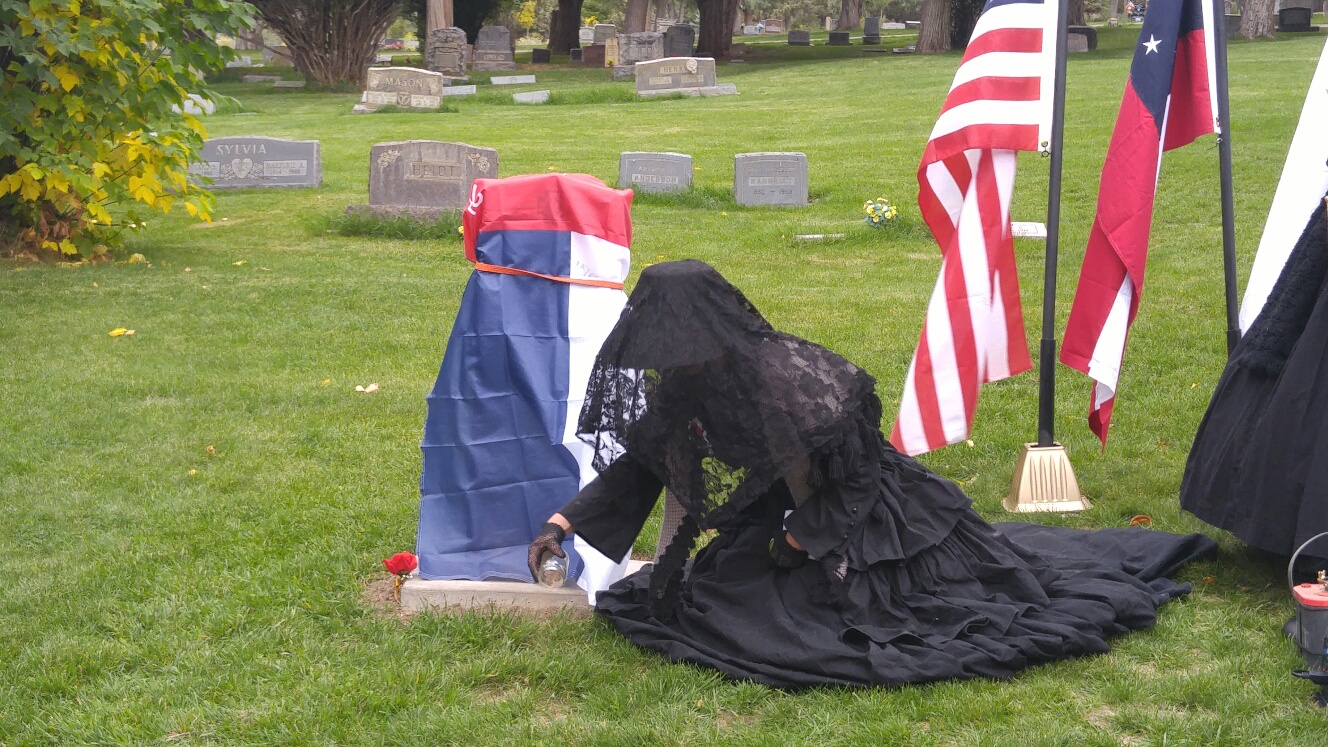 Southern soil is scattered at PVT King's grave in honor of his service.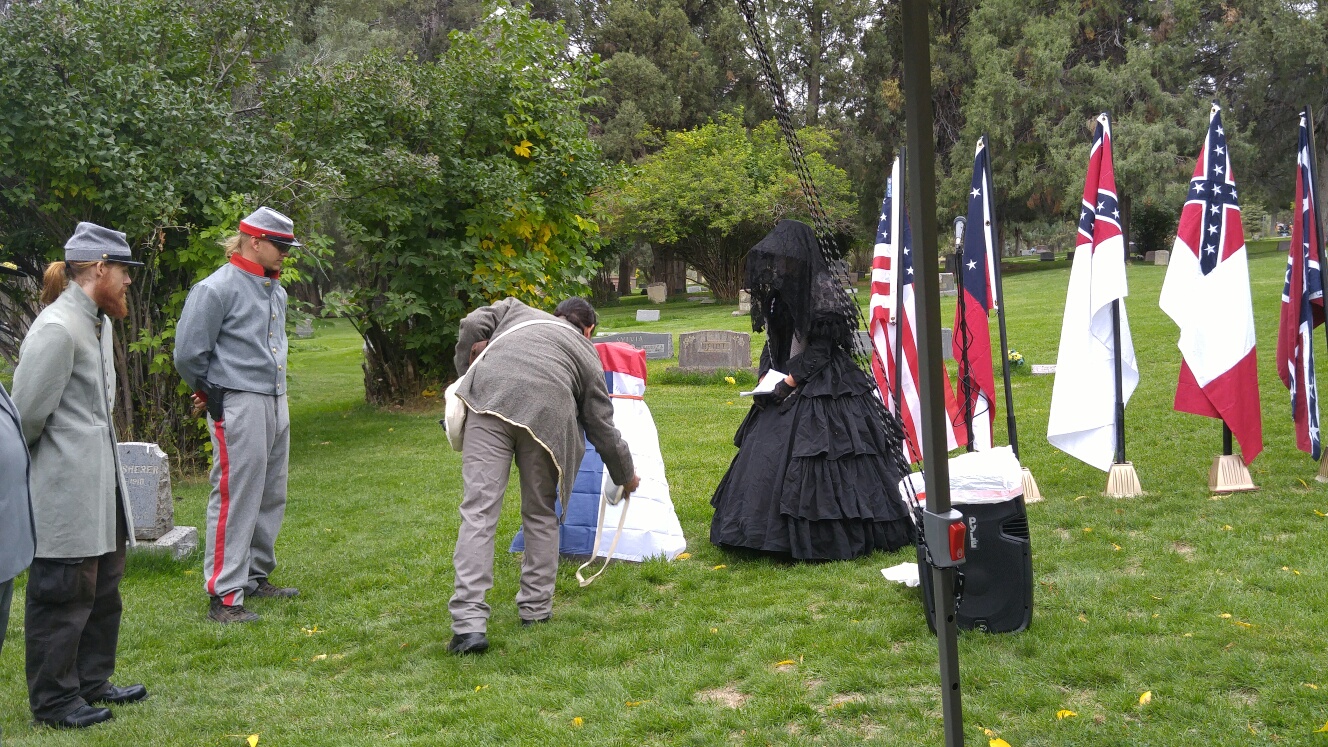 SCV Canteen Ceremony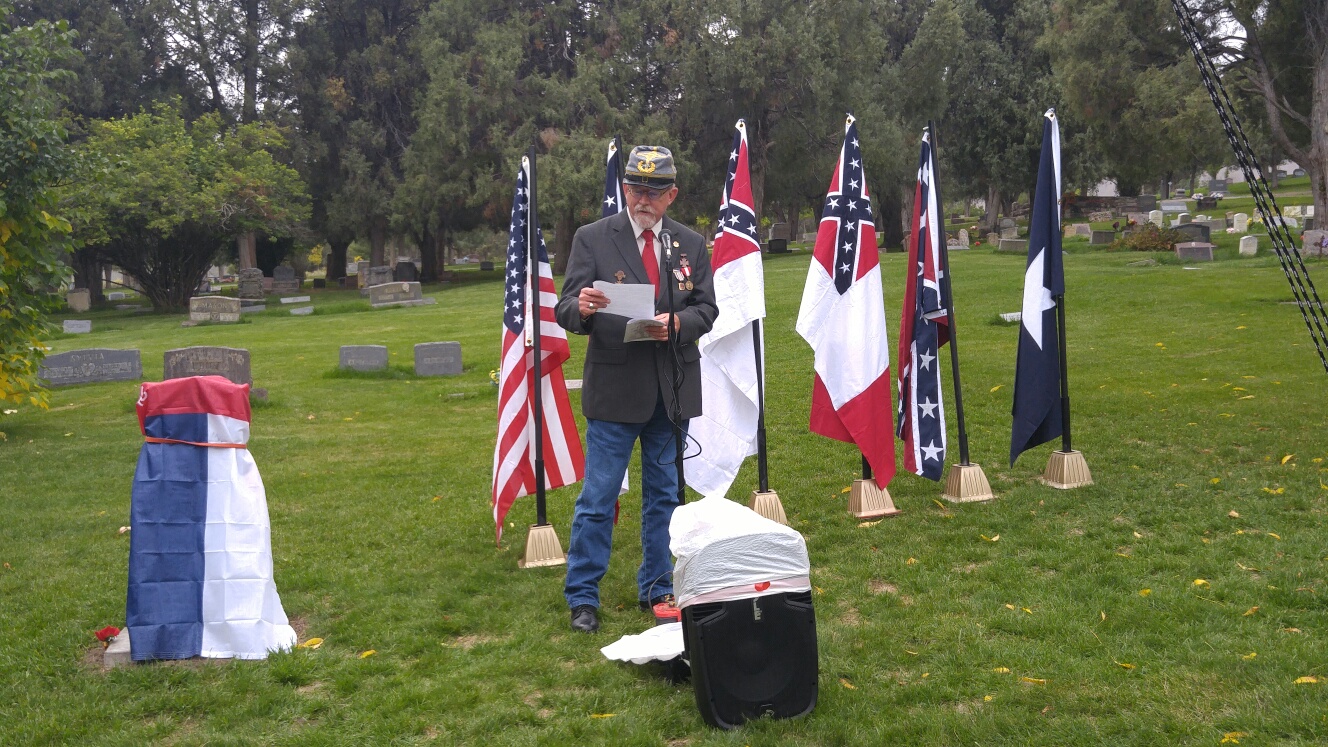 Commander Creamer gives the headstone dedication.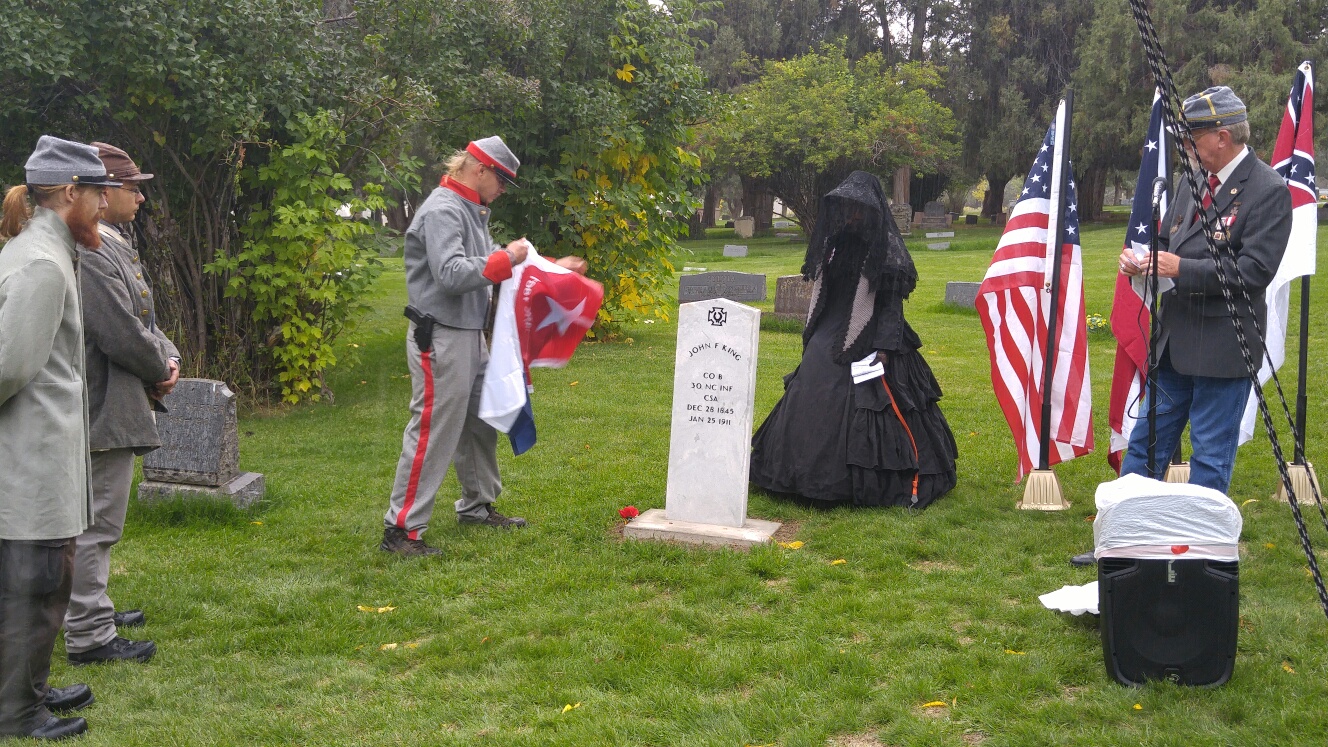 Unveiling the headstone of PVT King.